David Greising '82 Named CEO of Better Government Association
March 15, 2018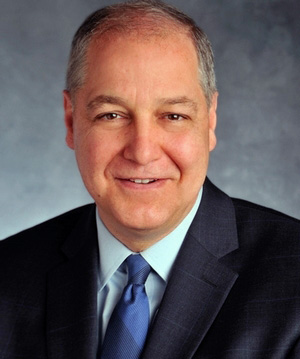 "Veteran Chicago journalist David Greising is joining the Better Government Association as CEO, effective March 19," Crain's Chicago Business reports of the 1982 DePauw University graduate. The BGA is described as "a Chicago-based nonpartisan, nonprofit watchdog group."
Lisa Bertagnoli writes, "Greising, a native of Chicago, was most recently Midwest bureau chief for Reuters News Agency, where, from 2013 to 2017, he was responsible for news coverage in a 22-state region. He was a founder of and managing editor and general manager at nonprofit news agency Chicago News Cooperative from 2009 until 2012, when it ceased operations. Before that, he spent 11 years at the Chicago Tribune as a business columnist and chief business correspondent. Greising also spent eight years at Business Week, as a Chicago correspondent from 1990 to 1994 and as an Atlanta correspondent from 1994 to 1998."
Read more here.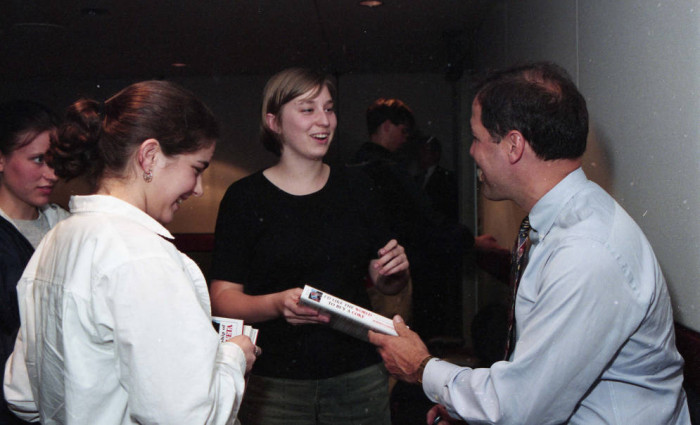 An English (literature) and political science major at DePauw, Greising was editor of The DePauw as an undergraduate His books include I'd Like the World to Buy a Coke: The Life and Leadership of Roberto Goizueta; Brokers, Bagmen and Moles: Fraud and Corruption in the Chicago Futures Market and The Masters of Private Equity and Venture Capital: Management Lessons from the Pioneers of Private Investing. (at left: Greising meets with DePauw students during an April 30, 1998 campus visit)
In 2006, David Greising won the Peter Lisagor Award for Exemplary Journalism. Learn more in this previous story.
Back