Summer Asad '20 Selected for Selective Summer Leadership Program
March 17, 2018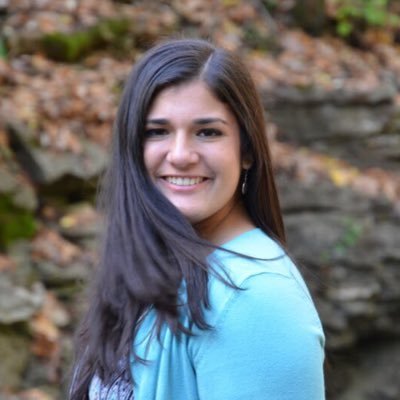 Summer Asad, a DePauw University sophomore, has been named a member of the 2018 class of Mount Vernon Leadership Fellows. The highly selective fellowship is a fully-funded six week summer institute for rising college juniors. This year the program attracted more than 900 applicants from 44 states and the District of Columbia; Asad is one of 16 students to be awarded the fellowship.
From May 26 – July 6, the fellows will immerse themselves in a leadership program inspired by George Washington and today's foremost leaders. They'll gather at George Washington's Mount Vernon estate just outside Washington, D.C.
Asad is a global health major from Dublin, Ohio, and a member of the women's lacrosse team.
"This fellowship is designed for high achievers who are respected leaders on their college campuses," said Douglas Bradburn, president of George Washington's Mount Vernon. "As a Mount Vernon Leadership Fellow, they study the qualities that made George Washington an unparalleled leader and incorporate those successful techniques into their own leadership style."
During their summer experience, the fellows will engage in a vibrant leadership education curriculum and interact with top government, military, corporate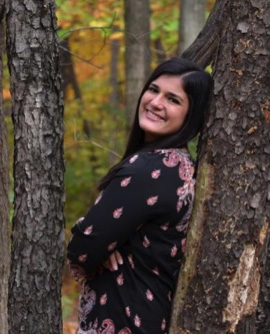 and nonprofit leaders. To encourage them to become leaders of action in the mold of George Washington, each fellow will also design a capstone project centered around an issue they are passionate about on their campus or in their community. In conjunction with their capstone, each fellow is matched with a mentor to help support and guide them in their efforts. Mount Vernon Leadership Fellows will also study George Washington's character, inspirational leadership, and vision, which were all essential to his success as a statesman, entrepreneur, and military leader.
"We are pleased by how the Mount Vernon Leadership Fellows program has developed during its first three classes of 47 alumni," adds Bradburn. "Fellows have adopted George Washington's bias for action, and leave Mount Vernon invigorated and eager to better their own campuses and communities. Leadership Fellows have created college courses, published books and started nonprofit organizations. As the program grows, we are excited to see the impact these amazing students are having on the world."
Learn more here.
Back