Rev. Spencer Lundgaard '91 is New Pastor of Suburban Chicago Presbyterian Church
March 18, 2018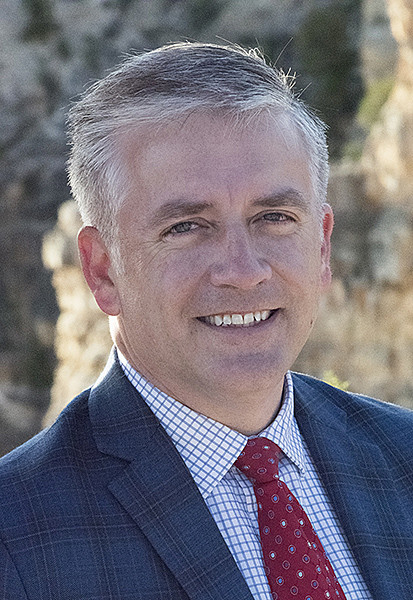 The Reverend Spencer L. Lundgaard, a 1991 graduate of DePauw University, has been appointed senior pastor of Village Presbyterian Church in Northbrook, Illinois, effective Palm Sunday, March 25.
Dr. Lundgaard "was born and raised in the Midwest, attended DePauw University, then heard his calling and went to Princeton Theological Seminary where he received his Master's of Theology in 2001," notes the Chicago Tribune's website. "Pastor Spencer said that one of the reasons he is excited for this new opportunity at the Village Church is that he is 'looking forward to helping people discover what God is up to in Northbrook and beyond and then join in the exciting life of serving the community in the name of Jesus.'"
Pastor Spencer comes to the Chicago suburbs from Denver, where he was executive director of A Christian Ministry in the National Parks. He previously served at the First Presbyterian Church in Marietta, Georgia.

He says, "As someone who most recently led a national ministry in over 40 national and state parks across the country, I'm excited to use my interdenominational experience to help the people grow in their Christian faith and extend their positive impact in the community. I look forward to partnering with the Village Church to join in God's preferred future as we raise our three children. It might not be the wilderness of the national and state parks, but the there is a different type of wilderness in Northbrook that needs some trailblazing."
Read more here.
Back