Bestselling & Award-Winning Author Angie Thomas to Discuss The Hate U Give on April 5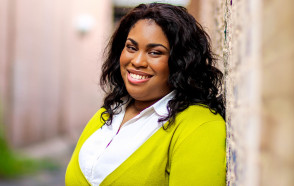 March 21, 2018
Angie Thomas, whose young adult novel, The Hate U Give: Finding Your Activism and Turning the Political into the Personal, debuted at number one on the New York Times best-seller list a year ago and remains at #2 54 weeks later, will come to DePauw University for two events on Thursday, April 5.
At 3:45 p.m. in the living room of the Memorial Student Union, Thomas will join Elizabeth Eslami, Hampton and Esther Boswell Professor of Creative Writing, for a question-and-answer session. At 6:30 p.m. Thomas will speak in Watson Forum, located within the Pulliam Center for Contemporary Media. The events, presented by DePauw's Hampton and Esther Boswell Symposium, are both free and open to all.
"Angie Thomas started writing her young-adult novel, The Hate U Give, in reaction to a fatal shooting that took place some 2,000 miles away. But to her it felt deeply personal," wrote Alexandra Alter in the New York Times. "Ms. Thomas was a college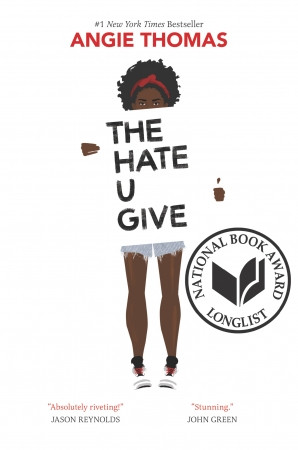 student in Jackson, Miss., when a white transit police officer shot Oscar Grant III, an unarmed, 22-year-old African-American man, on a train platform in Oakland, Calif., in 2009. She was shocked when some of her white classmates said he had probably deserved it. She responded with a short story about a teenage girl who is drawn to activism after a white officer shoots her childhood best friend. That story grew into a 444-page novel, as shootings of unarmed young black men continued."
The Hate U Give won the William C. Morris Award, the Boston Globe-Horn Book Award, and was on the longlist for the National Book Award. John Green, the author of The Fault in Our Stars, called it "a stunning, brilliant, gut-wrenching novel that will be remembered as a classic of our time." A review in The Atlantic was headlined, "The Hate U Give Enters the Ranks of Great YA Novels."
A former teen rapper, Thomas holds a B.F.A. in creative writing from Belhaven University.
Funding for the Hampton and Esther Boswell Symposium is made possible by a generous gift from Thomas W. Boswell '66 and Cheryl K. Boswell. The symposium is named in honor of Mr. Boswell's parents.
Back