"Congress is in Deep Trouble," Veteran Statesman Lee Hamilton '52 Writes
March 24, 2018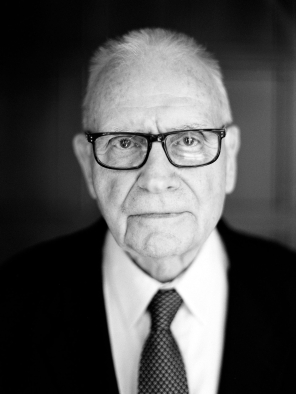 "We're at a watershed moment in American political history," according to Lee H. Hamilton, the 1952 DePauw University who served 34 years in the U.S. House of Representatives. "Our Congress -- I'm talking about the people's body, the institution created by our founders, and not just the men and women who currently inhabit it -- is in deep trouble. And no one seems to be offering hope."
In a newspaper op-ed, Hamilton points to single-digit favorability polling numbers and that the number of members of the House choosing not to run for re-election is higher than it's been in 25 years. "Just as worrisome, power is shifting decisively to the President. The 'balance of power' you read about in 7th-grade civics? It's a myth today. Co-equal branches? Not anymore. Members of Congress over the years have delegated much of their power to other branches, especially the executive, so that they can escape accountability for tough choices. It allows them to focus more on getting re-elected, and on the local and constituent interests that are their electoral bread and butter."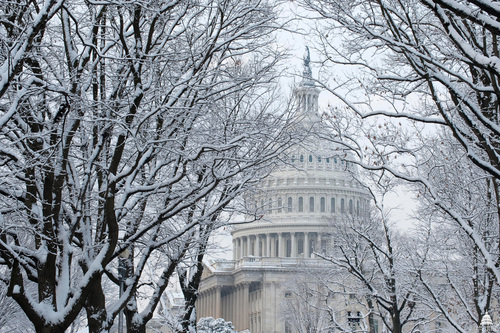 Hamilton, a Democrat who served southern Indiana, adds, "Here's what may be the most discouraging thing of all: There was a time when congressional leaders would forcefully defend the Congress. They don't even bother any more. In fact, it's not unusual to find them defending their own leadership but criticizing the institution they lead."
He writes, "To ponder what we can do about it is to confront a long list of daunting challenges. For starters, congressional leaders have abandoned two centuries of precedent, a traditional set of norms, customs and procedures that allowed a body representing the complexities of the entire country to arrive at policy solutions that, by and large, spoke to the public good.
The column concludes, "Americans have a right to be disappointed in the performance of the legislative branch. But they also have an obligation to speak up about it and demand action not just on a favored bill, but on improving the effectiveness of the Congress itself."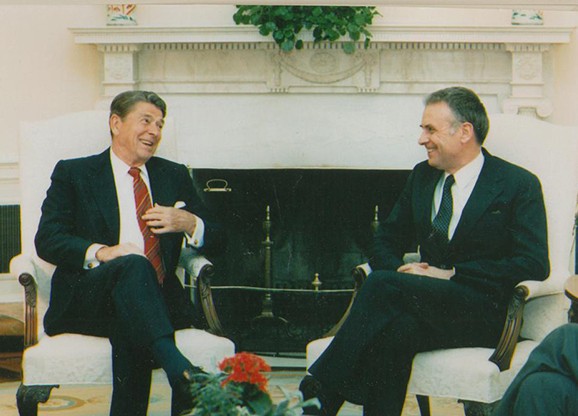 You'll find the entire essay at the website of Oklahoma's Tulsa World.
A history major and basketball standout at DePauw, Lee Hamilton was awarded the Presidential Medal of Freedom in 2015. He was inducted into the Capital One Academic All-America® Hall of Fame and has also received the Churchill Award for Statesmanship, the Eisenhower Medal for exceptional leadership, the Distinguished Service Award from the U.S. Association of Former Members of Congress, and the Franklin and Eleanor Roosevelt Institute Freedom From Fear Award, among many other honors. He's also a member of the Indiana Basketball Hall of Fame and DePauw's Athletic Hall of Fame.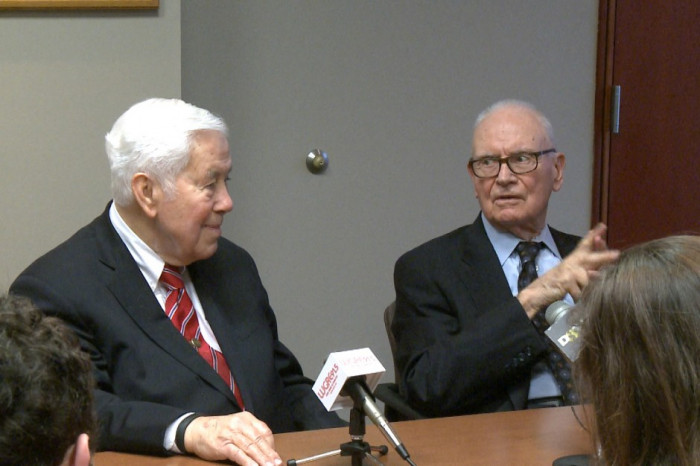 Hamilton currently serves as a senior advisor to the Indiana University Center on Representative Government. Since retiring from Congress, he's served on a number of government panels, including vice chair of the 9/11 Commission.
Congressman Hamilton has been a frequent visitor to his alma mater over the years. Last month, he joined former U.S. Senator Richard G. Lugar to discuss the lack of civility in modern politics. Hamilton delivered an Ubben Lecture on March 15, 2011 as well as his alma mater's commencement addresses in 1971 and 1998.
Back