Prof. Jeff McCall '76 Offers Thoughts on "Comedic Spin" of Late Night TV Hosts
March 26, 2018
A Washington Times article on two new Netflix programs hosted by Joel McHale and Michelle Wolf -- "a pair of late-night talkers who vow to put humor first and partisan politics a distant second" -- offers analysis from Jeffrey M. McCall, professor of communication at DePauw University. The piece by Christian Toto notes that the late night hosts on traditional networks -- Jimmy Kimmel (ABC), Jimmy Fallon (NBC) and Stephen Colbert (CBS) -- have "a penchant for mocking, satirizing or otherwise mining comedy from the 45th president of the United States."
Toto writes, "[Professor McCall] said the very nature of our unorthodox president means three more years of talk show put-downs.
"For one thing, Trump provides a constant stream of potential comedy content with his tweets and public statements,"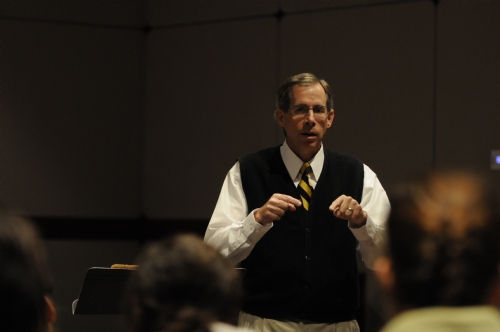 offers Dr. McCall. "Trump's pronouncements are not intended to create humor, of course, but comedy writers can take advantage of the frequent Trump comments for comedic spin."
McCall, author of Viewer Discretion Advised: Taking Control of Mass Media Influences, adds, "If Colbert or Kimmel or [The Daily Show's Trevor] Noah were to back off of their constant Trump jokes, they would appear to their anti-Trump fans to be caving to moderation." He says, "Their political perspectives are now part of their fabric, so they can't just betray their personal attitudes by backing off of Trump."
Read more here.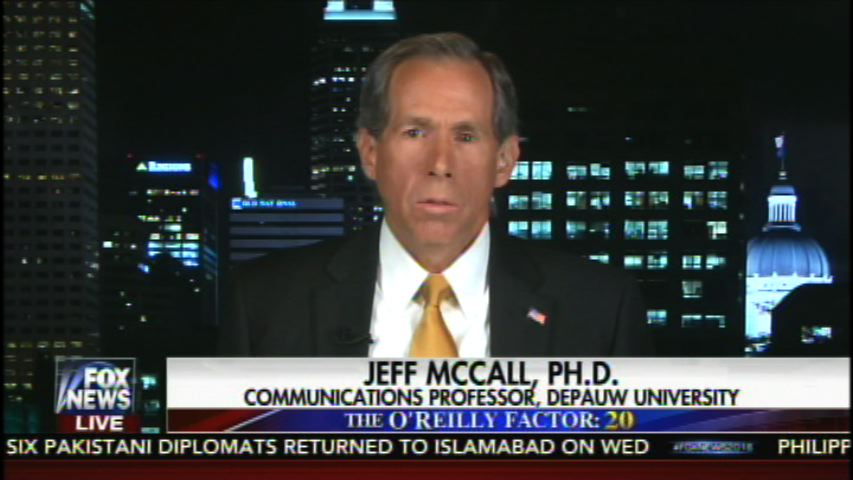 Jeff McCall is a 1976 graduate of DePauw, where he was a Rector Scholar and speech (communication) major and worked on student radio station WGRE, which he now serves as faculty adviser. McCall earned a master's degree from the University of Illinois and a Ph.D. from the University of Missouri. He joined the DePauw faculty in 1985.
McCall is regularly cited in media reports. Last week he wrote a column for The Hill in which he stated, "Any campaign against gun violence is doomed to fail if it ignores the cultural surroundings in which guns are glamorized." He was also quoted in a Washington Times story on the upcoming film Chappaquiddick.
Source: Washington Times
Back