Toni Morrison Society Director Carolyn Denard to Keynote April 24 Symposium at DePauw
April 1, 2018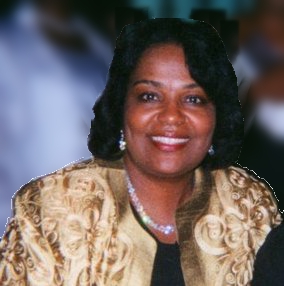 Carolyn Denard, founder and director of the Toni Morrison Society, will come to DePauw University on Tuesday, April 24, to discuss "Harlem on My Mind: Music, Narrative, and Meaning in Toni Morrison's Jazz." The presentation, which is part of a day-long symposium on Blacks in the Midwest, will take place at 7 p.m. in the auditorium of the Richard E. Peeler Art Center, and is free and open to all.
Professor Denard is associate provost for student success and strategic initiatives and the director of the Center for Student Success at Georgia College. She previously has served as dean, assistant dean, and associate dean at Connecticut College, Emory University and Brown University.
"This talk will explore Toni Morrison's use of black expressive cultural forms in her novels, focusing specifically on her
expansive, thoughtful, and provocative use of jazz structure in her novel, Jazz," Denard notes. "The audience will listen to and analyze the structure of jazz compositions before an exploration of the ways in which Morrison mirrors and improvises on that structure in her novel. More than offering structural comparisons between the music and the novel; however, this talk will also engage in an ethnographic discussion of the cultural meanings of jazz performance itself and what the form signifies about black life and history in Harlem in the early 20th century and, more broadly, throughout the African Diaspora."
At 11:30 a.m. on April 24, Professor Denard will join DePauw faculty members Samuel Autman and David Gellman and 2011 graduate Matt Rivera in a panel discussion in the social center at the Inn at DePauw. Lunch will be provided; guests are asked to RSVP to annieweltz@depauw.edu.
Back