CNN Has Lost Its Way, Opines Media Studies Prof. Jeff McCall '76
March 31, 2018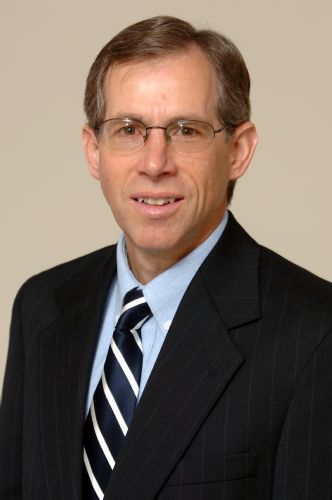 "The nation could benefit from the CNN of yesteryear," opines Jeffrey M. McCall, professor of communication at DePauw University, in a column for The Hill. That return to form would feature, in McCall's words, "Real news with real journalists running the show. There is a place for a cable news channel to fit in between MSNBC and Fox News. For that to happen, CNN must embark on a reinvention of itself. That seems unlikely with the current leadership and current anchor talent in place."
The professor's column begins by noting, "CNN got a rare prime-time ratings win recently in the coveted 25- to 54-year-old demographic. Of course, CNN anchor Anderson Cooper had to interview Playboy playmate Karen McDougal for an hour to get the ratings boost," and there was another Cooper interview with adult entertainer Stormy Daniels, as well.
"There might well be journalism to be had in the sagas of McDougal and Daniels, but CNN has found little of it," McCall states. "At some point, the sensational must lead to news of substance. A journalistic conclusion that Trump is a cad hardly moves the 'this is news' needle on the public barometer."

He continues, "CNN's warped obsession with reporting about supposed adultery demonstrates a larger problem at the once-proud and groundbreaking channel. CNN's focus is not on news, but on distracting itself and the nation's news consumers with peripheral and sensation gibberish that fails to enhance the national dialogue. In the run-up and aftermath to the recently passed government spending bill, CNN mentioned McDougal and Daniels more than three times as often as the spending bill. The spending bill, of course, isn't photogenic, but it impacts citizens way more than a playmate model."
According to Dr. McCall, "CNN wants to be 'the most trusted name in news,' and likes to suggest it is on the objective, high road compared to more partisan competitors at MSNBC and Fox News Channel. News consumers who are political moderates or right-leaning, however, have a hard time buying that promotional line. CNN White House correspondent Jim Acosta is working hard to be the Trump administration's harshest antagonist. CNN provided massive airtime and follow-up analysis to former Trump campaign aide Sam Nunberg in early March. Almost three-fourths of CNN's time over an eight hour period focused on Nunberg, who has since drifted into insignificance."
The DePauw media studies professor adds, "Let's face it, the real Trump haters will be watching Rachel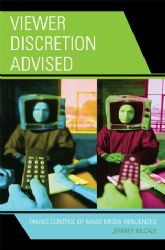 Maddow on MSNBC at 9 p.m. Thus, CNN builds its own case for the old adage, 'the more things change, the more they stay the same.'"
The complete essay is available here. An Adweek article also notes the column.
A 1976 graduate of DePauw, Jeff McCall is author of Viewer Discretion Advised: Taking Control of Mass Media Influences. He was a Rector Scholar and speech (communication) major at DePauw and worked on student radio station WGRE, which he now serves as faculty adviser. McCall earned a master's degree from the University of Illinois and a Ph.D. from the University of Missouri. He joined the DePauw faculty in 1985.
It's spring break at DePauw, but Professor McCall has been very visible in media reports this week. He talked with the Associated Press for a story that received wide distribution and has been quoted in Washington Times stories on the upcoming film Chappaquiddick and on late-night talk show hosts. He also weighed in on an article in The Hill about the president's comments praising a new comedy series starring Roseanne Barr.
Source: The Hill
Back