Fulbright Award Winner Kirstyn Walker '16 to Teach in Greece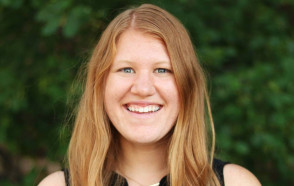 April 6, 2018
Kirstyn Walker, a 2016 graduate of DePauw University, is the recipient of an English Teaching Assistantship (ETA) from the Fulbright U.S. Student Program and will spend the upcoming academic year teaching English in Greece.
Sponsored by the U.S. Department of State and established in 1946, the Fulbright U.S. Student Program competition aims to increase mutual understanding among nations through educational and cultural exchange while serving as a catalyst for long-term leadership development.
Walker becomes the second member of the DePauw community to be announced as recipients of Fulbright awards for the 2018-19 academic year. Current senior Erin Nicole Lupardus has been awarded

a Fulbright U.S. Student scholarship and will spend the next academic year in Austria, where she will teach English at a secondary school and conduct research.
An English (writing) major and history minor, Walker joined the Teach For America corps after graduating from DePauw and currently teaches 10th and 11th grade English at James Groppi High School, an alternative Milwaukee Public School. While at DePauw she spent a semester abroad studying in Ireland. She will earn a master's degree in education policy this spring from Marquette University.
"I am pulled to both exercise my current teaching abilities and to grow at an international level," she wrote in her Fulbright application. "The opportunities in the Greece ETA program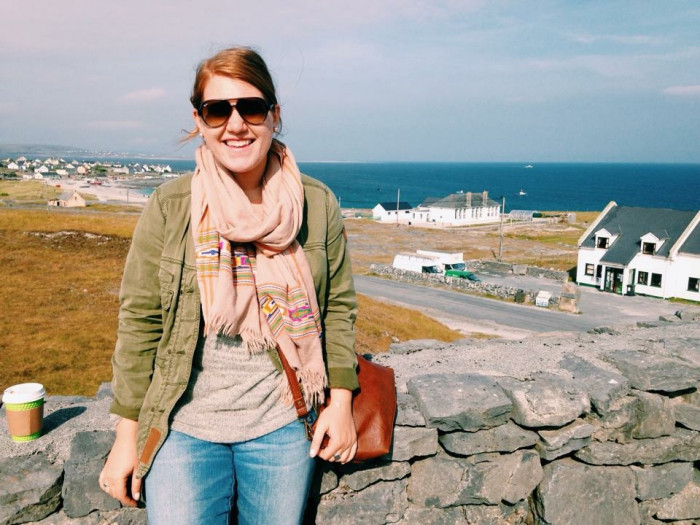 combine all the personal and professional goals that I strive for in my current humanities classroom and beyond."
While in Greece, Walker plans to create an extracurricular book club "that focuses on seminal, modern American literature. If I find that students are creatively driven, we could also work on writing and producing a publication that centers around the students' interests."
After she returns to the United States, Walker aims to continue teaching in a public school located within an urban district. She hopes her experiences abroad allow her to "increase my abilities to support the vast amount of English Language Learners that enroll in public districts. Ultimately, I would like to either further my education by pursuing an M.B.A. in educational leadership in order to become a school leader or administrator, or work in educational policy."
The Fulbright Program is the flagship international educational exchange program sponsored by the U.S. government. The primary source of funding for the Fulbright Program is an annual appropriation made by the U.S. Congress to the U.S. Department of State, Bureau of Educational and Cultural Affairs. Participating governments, host institutions, corporations,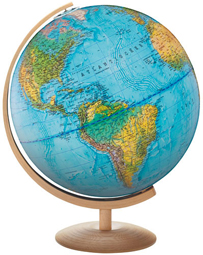 and foundations in foreign countries and in the United States also provide direct and indirect support. Recipients of Fulbright grants are selected on the basis of academic or professional achievement, as well as demonstrated leadership potential in their fields. The Program operates in more than 160 countries worldwide.
The Fulbright Program awards approximately 8,000 grants annually. More than 380,000 individuals have participated in the program since its inception.
Learn more here.
DePauw University has been listed for seven consecutive years as one of the nation's leading colleges in producing winners of Fulbright scholarships by the Chronicle of Higher Education. Based on data for 2017-18, nine DePauw students won Fulbrights and 26 students at the University applied for the prestigious awards. DePauw is the only Indiana college on the liberal arts college list. It's the eleventh time in the last 12 years that DePauw has been listed among the American colleges and universities that produce the most Fulbright Scholars.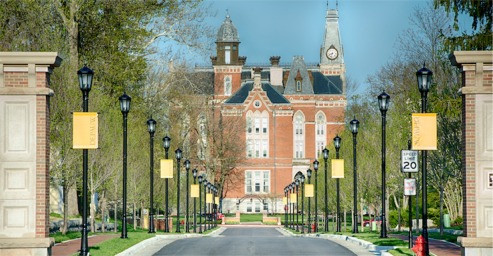 DePauw students and alumni who are interested in applying for Fulbright Awards may contact Kate Knaul, associate dean of undergraduate research & fellowships.
DePauw University ranks #8 among the nation's baccalaureate institutions in the number of students who study abroad, according to the 2017 Open Doors Report on International Educational Exchange. You'll find details in this summary.
Back