Dinty W. Moore Here April 18 & Back Next Spring as Distinguished University Professor of Creative Writing
April 10, 2018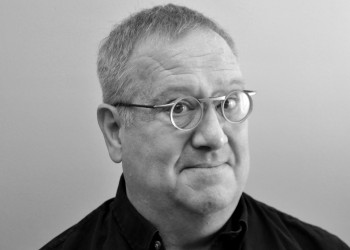 Dinty W. Moore, an American essayist and writer of both fiction and non-fiction books and winner of the 2008 Grub Street National Book Prize for Non-Fiction, is coming to DePauw next Wednesday, April 18, as a guest of the James and Marilou Kelly Writers Series. The 7:30 p.m. program will take place in the auditorium of DePauw's Richard E. Peeler Art Center, which is presented free of admission charge.
Moore will return to DePauw in the Spring of 2019 as the as Mary Rogers Field and Marion Field-McKenna Distinguished University Professor of Creative Writing.
Moore worked as a documentary filmmaker, zookeeper, modern dancer and Greenwich Village waiter before finally realizing he wanted to write a memoir. Since then he has written four, as well as a number of books on the craft of writing. His Between Panic & Desire won the Grub Street Nonfiction Book Prize, and he has published essays and stories in the Southern Review, Harpers, New York Times Sunday Magazine, and other outlets.
A National Endowment for the Arts Fellowship recipient, Moore is the editor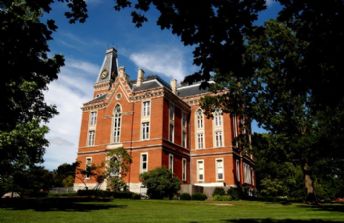 of Brevity, an online journal of flash nonfiction.
The Kelly Writers Series was established in 1998 with gifts from Marilou Morrell Kelly, a 1955 graduate of DePauw. Learn more by clicking here.
An endowment gift by J. David Field, professor emeritus of English at DePauw University, created the visiting professorship in 2007. Appointments to this chair bring nationally recognized and practicing writers to DePauw as visiting and/or permanent members of the faculty.
Learn more about the professorship in this previous story.
Back