Casey Hooker '15 & Liz Aguilar '18 Win NSF Graduate Research Fellowships
April 12, 2018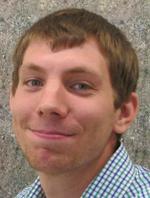 Casey Hooker, a 2015 graduate of DePauw University, and Elizabeth Aguilar, a current DePauw senior, are recipients of the National Science Foundation Graduate Research Fellowship. They are among 2,000 individuals to receive the awards following a national competition.
The program recruits high-potential, early-career scientists and engineers and supports their graduate research training in science, technology, engineering and mathematics (STEM) fields. Launched in 1952 shortly after Congress established NSF, GRFP represents the nation's oldest continuous investment in the U.S. STEM workforce.
A biochemistry major at DePauw, Hooker (photo at top right) is now in graduate school at Purdue University studying agricultural & biological engineering. His NSF Fellowship is in the life sciences, specifically systems and molecular biology. While at DePauw, Hooker was a standout on the men's swimming & diving team earning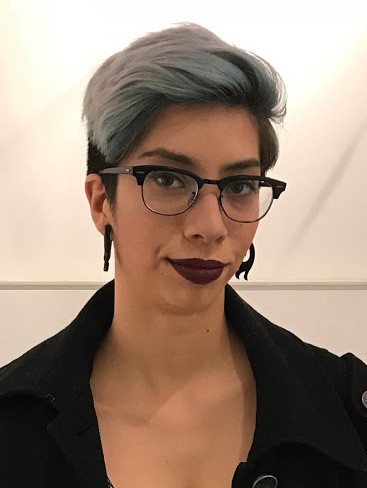 All-American Honorable Mention honors.
Aguilar (seen at left) is a biochemistry major at DePauw and will continue studies at the University of Washington, with plans to major in genome sciences, focusing on computational biology with a dual master's in data science.
Hooker, Aguilar and the other new awardees were selected from more than 12,000 applicants and come from all 50 U.S. states, as well as the District of Columbia and U.S. territories. Honorable mention recognition went to 1,459 individuals, including DePauw senior Nicholas Meszaros.
DePauw has now had 12 seniors or alumni win the NSF Fellowships in the past eleven years, with another 10 members of the DePauw community receiving honorable mentions.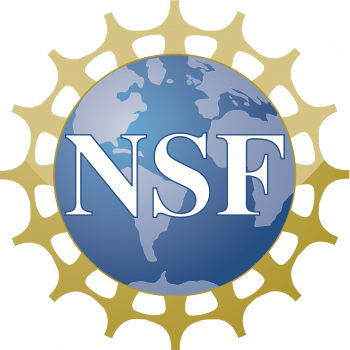 "To support U.S. leadership and innovation in science and engineering, we must recognize and nurture talent from all of our nation's communities," states Jim Lewis, NSF acting assistant director for education and human resources. "I am pleased that again this year, the competition has selected talented students from all economic backgrounds and all demographic categories."
"This is further proof that early engagement in research and demonstrated success conducting research gives DePauw students an uncommon edge to become excellent candidates for these awards," says Kate Knaul, associate dean of undergraduate research & fellowships at DePauw. "I give special thanks to Hilary Eppley, associate professor of chemistry & biochemistry, who serves as the NSF advisor on campus."
Back