Alle Lilly '04 Appointed Exec. Director of Rush Memorial Hospital Foundation
April 14, 2018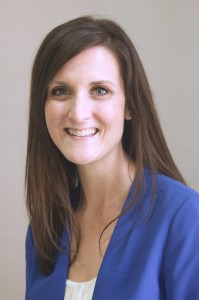 Alle (Wicker) Lilly, a 2004 graduate of DePauw University, is the new executive director of Indiana's Rush Memorial Hospital Foundation. Formerly the executive director of the YWCA Knoxville and the Tennessee Valley in Knoxville, Tennessee, she will assume the post June 11.
"Alle's experience with non-profit healthcare provides a great fit," says Brad Smith, president and CEO of Rush Memorial Hospital. "She's a driven, talented and knowledgeable individual who will advance our foundation with important work. I am certain she will carry us to the next level. We look forward to having Alle on our team."
Lilly, who was raised in Rush County, notes, "This is an exciting opportunity to work with the RMH Foundation Board; to be a part of fulfilling the vision of Rush Memorial Hospital and expand access to critical health services in Rush County. Recognizing the commitment of hospital administration, Foundation Board members, and volunteers to improving the health outcomes of their neighbors made it an easy decision to want to be a part of this organization. I am looking forward to sharing the experience and benefits of a small community with my own family."
She adds, "Growing up in Rush County gave me a solid foundation with mentors and a community that cared and invested in me. This has made a significant impact in my career and community involvement. We want our kids to have that same opportunity -- to feel supported in this community, close to extended family, and enjoy the benefits of rural life."

A communication major at DePauw, Lilly earned a Master of Science in Social Work from the University of Tennessee.
Her appointment is noted in the Rushville Republican.
Back