Pediatric Dentist John Emhardt '08 Featured in Newspaper
April 20, 2018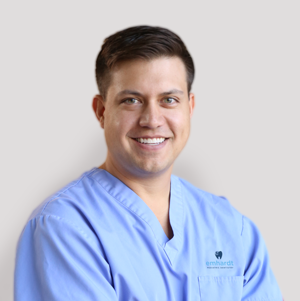 "Pediatric dentist Dr. John Emhardt saw a need in Shelby County," begins an article in the Shelbyville News about the 2008 DePauw University graduate. "On Dec. 17, he saw his first patient. Four months later, Emhardt Pediatric Dentistry now has over 200 patients and is still growing."
The newspaper story follows the opening of Emhardt's new office.
"I've always known this area was underserved as far as pediatric dentisty goes," he said. "So when I was looking for a place to practice and call home, I mapped out all the pediatric dentists. A lot of them are up north in Indianapolis where I'm from, so I looked down here and there is no one as far as pediatric dentistry goes."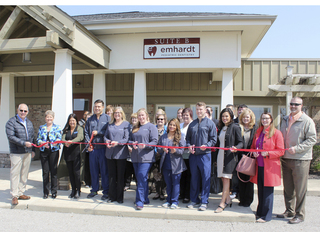 The paper notes that the dentist "attended DePauw University, where he played tennis for the Tigers, then earned his master's degree in pediatric dentistry through Indiana University. Emhardt has worked for, and will continue to contribute his time to, Riley Hospital for Children in Indianapolis while his practice grows in Shelbyville."
Access the complete piece here.
Back