Lee Hamilton '52 Writes of an "Indispensable Political Need"
April 22, 2018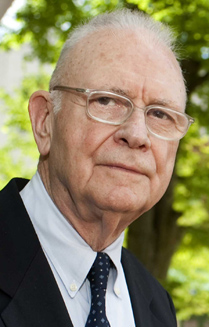 "In a world riven by tension, there's one skill that stands above all others: The ability to resolve conflict," writes veteran statesman Lee H. Hamilton in a newspaper column. "It is the paramount challenge of our time. There are so many divisions that fracture our communities, states, and nations, that the ability to create common ground -- to bring people together, rather than drive them apart -- has become an indispensable political need."
A 1952 DePauw University graduate who served 34 years in the U.S. House of Representatives, Hamilton adds, "I've seen first-hand its importance: In Congress as part of a legislative process that, at least at the time, was mostly focused on resolving differences, and as co-chair of two key national committees that were constituted along partisan lines -- the 9/11 Commission and the Iraq Study Group.
"Here's what I've learned. First, to resolve conflict, you have to be committed to doing just that ... There's another key to resolving conflict: You start with facts."
The Democrat also asserts that "it's crucial to develop collegiality ... And if you're serious about resolving conflicts, you'll be spending a lot of time with the people you're dealing with, because good communication is crucial. This does not just involve talking. It means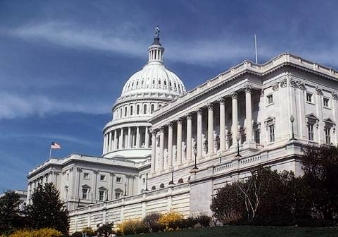 listening, asking questions, weighing arguments and options, and probing together whether disagreements can be resolved."
According to Hamilton, "This is not easy. I remember, when I was in Congress, driving home at 2 or 3 in the morning thinking, 'We'll never agree.' But coming back the next day, and the next, and talking issues over, I almost always saw movement.
"Compromise is a dirty word for many people, but it's very hard to resolve conflicts without it. Deals are often necessary. Trying to understand other participants' problems -- and then trying to let everybody leave having gained something -- can make the difference between success and failure. It's tough to give adversaries credit for anything, but it can lead the way to agreement."
The column concludes, "All of this takes skill, patience and understanding. And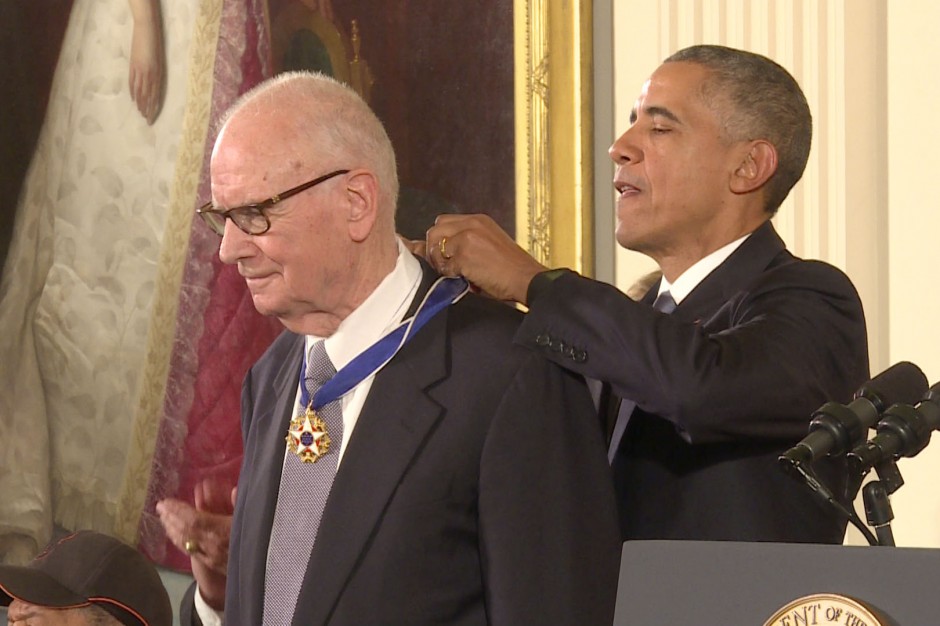 these attributes are not as common as they should be. But developing them is worth the effort. Because if you look around, the need for them does not appear to be going away."
Read the complete essay at the website of West Virginia's Fayette Tribune.
A history major and basketball standout at DePauw, Lee Hamilton was awarded the Presidential Medal of Freedom in 2015. He was inducted into the Capital One Academic All-America® Hall of Fame and has also received the Churchill Award for Statesmanship, the Eisenhower Medal for exceptional leadership, the Distinguished Service Award from the U.S. Association of Former Members of Congress, and the Franklin and Eleanor Roosevelt Institute Freedom From Fear Award, among many other honors. He's also a member of the Indiana Basketball Hall of Fame and DePauw's Athletic Hall of Fame.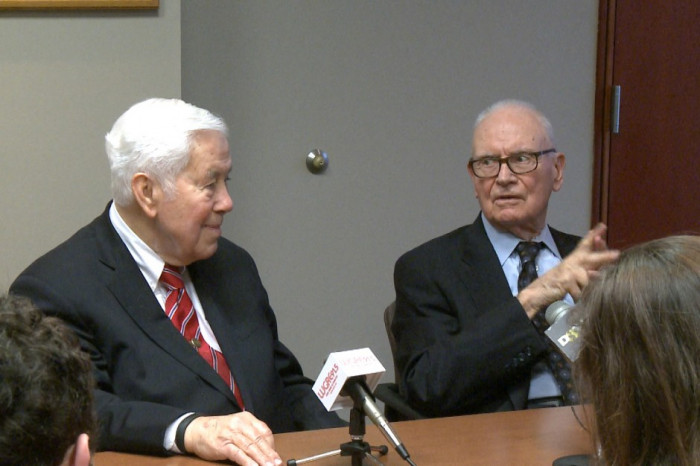 Hamilton currently serves as a senior advisor to the Indiana University Center on Representative Government. Since retiring from Congress, he's served on a number of government panels, including vice chair of the 9/11 Commission.
Congressman Hamilton has been a frequent visitor to his alma mater over the years. In February he joined former U.S. Senator Richard G. Lugar to discuss the lack of civility in modern politics. Hamilton delivered an Ubben Lecture on March 15, 2011 as well as his alma mater's commencement addresses in 1971 and 1998.
Back