New Novel Puts Prof. Chris White on List of "Excellent Hoosier Authors": Indianapolis Monthly
April 26, 2018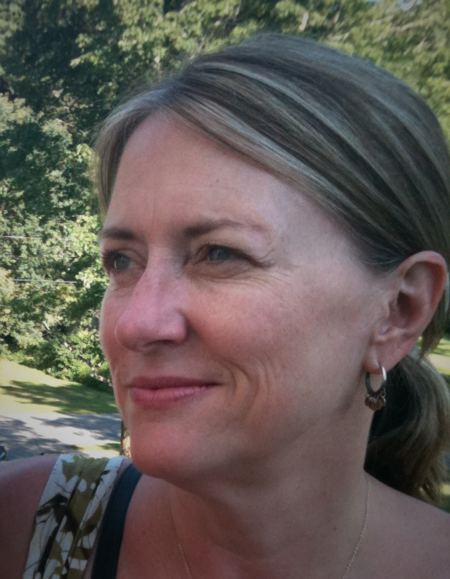 "Add the name Chris White to your long list of excellent Hoosier authors," begins an Indianapolis Monthly feature. "The Indiana resident just published her debut novel, The Life List of Adrian Mandrick, and we have a feeling you're going to like it," writes Summer Daily.
White is a professor of English at DePauw University. Her book was published April 17.
"White holds readers with a fast-paced story, urgent characters, and just enough mystery to prevent you from sleeping at night until you've read one more chapter," opines Daily. "And against the backdrop of conservation and eco-consciousness our world desperately needs, Adrian's story is an achingly melancholic assessment of the ways our actions fail to reflect our intentions. Although not a triumphant story, White weaves a tale of brokenness that allows the reader some hope in regard to both our physical world and inner lives."
The piece notes, "Although most of the novel takes place in Colorado and on the West Coast, White drew inspiration from her childhood experiences growing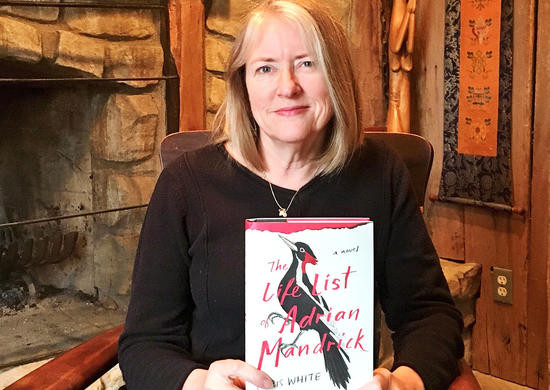 up along the Ohio River in northern Kentucky and her current homestead along Big Walnut Creek in Bainbridge, Indiana. She teaches creative writing at DePauw University, and acknowledges that Indiana's birds certainly helped her out, even if they're not as rare as the one Adrian searches out."
Professor White tells the publication, "Indiana has been my home for 15 years. Its seasons, plants and animals, vibrancies and vulnerabilities are dear to me, and it was surely integral to my creation of the urgent environmental themes of the book."
Read more here.
White's novel is listed among "The Best New Books of April 2018" by the Chicago Review of Books.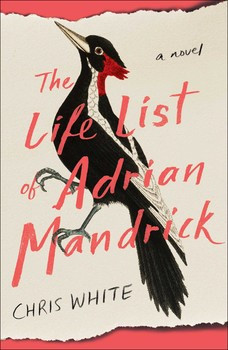 In a Library Journal starred review, Andrea Tarr wrote, "This engaging, unusual novel successfully combines the best elements of a psychological portrait, a travel adventure, and a suspenseful mystery ... The author, an award-winning playwright and screenwriter, deftly pulls out all the stops in this swift and disturbing, dramatic look at confronting fear and personal failures."
An award-winning playwright and screenwriter, White holds an M.F.A. in dramatic writing from New York University's Tisch School of the Arts. Her plays have been produced nationally and internationally, with Rhythms winning the Helen Hayes Award for Outstanding New Play.
Source: Indianapolis Monthly
Back