Publication Spotlights DePauw's Hoover Dining Hall
May 7, 2018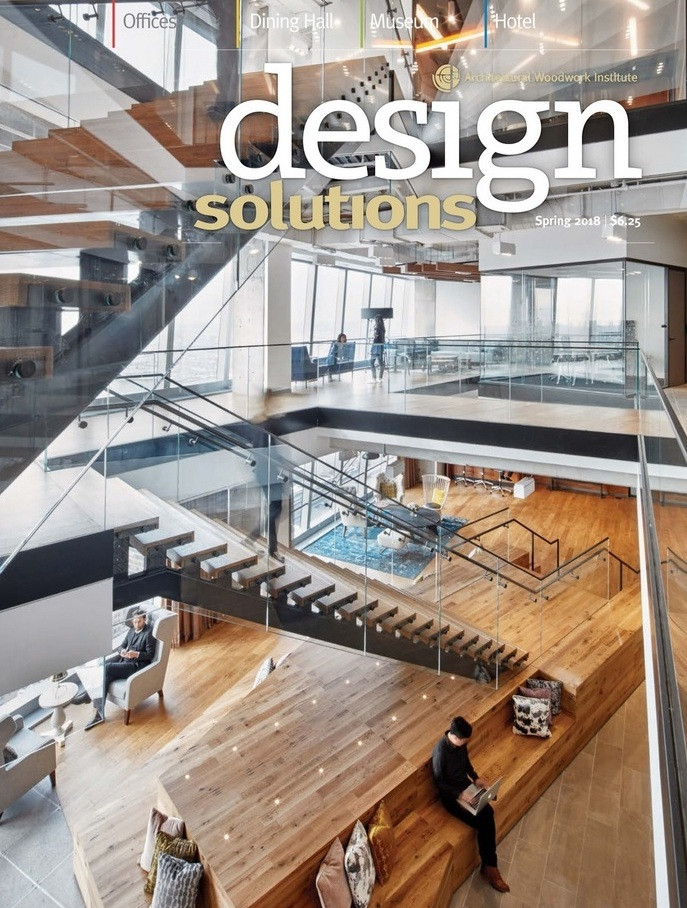 "For 180 years DePauw University in Greencastle, Indiana, has established its place among leading institutions of higher learning and advancement for students and communities," begins a feature in Design Solutions, the official journal of the Architectural Woodwork Institute. "It is a nationally-recognized liberal arts college dedicated to educating 2,300 students from across the country and around the globe."
The piece spotlights the work of Mock Woodworking, an AWI member, in Hoover Dining Hall. The firm is based in Zanesville, Ohio.
"Hoover Hall sits at the core of the campus. Its gracious windows on the north overlook a large yard called East College Lawn, which houses the iconic symbol of the school, East College, which was built in the late 1800s," the publication notes.
Dedicated in October 2016, Hoover Hall is a 48,600 square-foot dining hall which sits in the shadow of historic East College in the center of campus. The $32 million project, which took 29 months to complete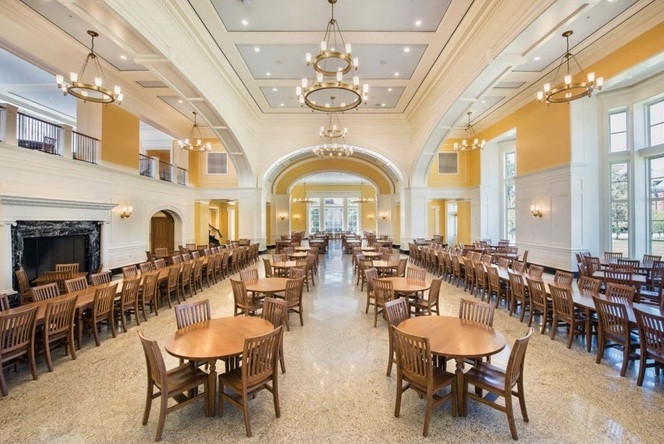 (ground was broken on May 17, 2014), came in on time and under budget. The lead gift came from R. David and Suzanne A. Hoover, both 1967 graduates of DePauw.
The article quotes Warren Whitesell, associate vice president for facilities management at DePauw. "One way to measure the working relationship with any organization is to ask how willing one would be to work with the other in the future. In this case, the answer from DePauw's perspective, is most certainly. In fact, we would look forward to another opportunity to create more space on campus requiring the skill and talent that Mock Woodworking provided."
The story includes a number of photos of Hoover Hall, and is available here.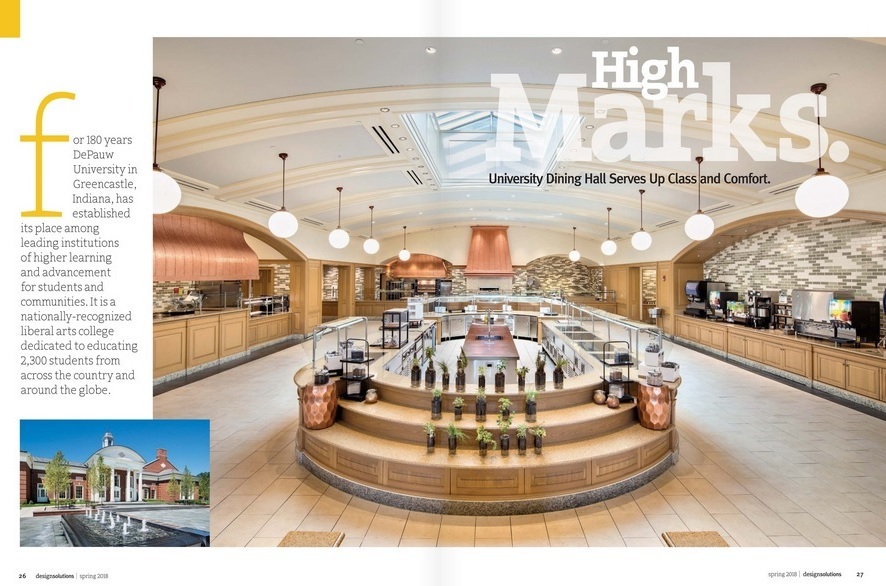 Hoover Dining Hall recently received LEED® (Leadership in Energy and Environmental Design) Green Building Rating System Gold certification from the U.S. Green Building Council and is the third LEED Gold Certified building on the DePauw campus. Read more here.
Back