Fulbright Award to Support Research of Mary Ann Etling '18, 'Empowering Ugandan Families Impacted by Disability'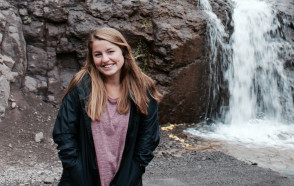 May 16, 2018
DePauw University senior Mary Ann Etling has been awarded a Fulbright U.S. Student scholarship and will spend the 2018-19 academic year in Uganda, where she will conduct research in affiliation with St. Mary's Hospital Lacor. The title of her project is "Empowering Ugandan Families Impacted by Disability."
Etling becomes the fifth member of the DePauw community to be announced as recipients of Fulbright awards for the 2018-19 academic year. Three fellow seniors have also been honored: Erin Nicole Lupardus '18, has been awarded a Fulbright U.S. Student scholarship and will spend the next academic year in Austria, where she will teach English at a secondary school and conduct research, while Greisy Genao '18 will do research in the Dominican Republic. Rachel Higson '18 will spend the upcoming academic year teaching English in Taiwan, and Kirstyn Walker, a 2016 graduate of DePauw, will teach English in Greece, both through English Teaching Assistantships.

The Fulbright Program is the flagship international educational exchange program sponsored by the U.S. government. It awards approximately 8,000 grants annually in more than 160 countries worldwide. More than 380,000 individuals have participated in the program since its inception.
A global health and biochemistry major, with a minor in biology and a Science Research Fellow at DePauw, Etling has studied abroad in Uganda and Chile as an undergraduate, focusing on the health system and disability rights.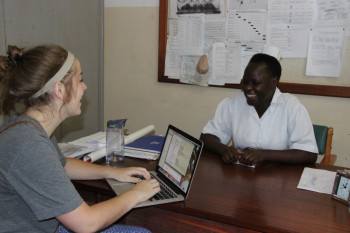 "In Gulu, Uganda, I will be investigating the lives of children impacted by disability and their families," she wrote in her Fulbright application. "As I saw in Gulu during my study abroad experience in 2015, many of these families face challenges. Through interviews, I plan to identify these barriers and measure the health outcomes of the children. I have also been requested to evaluate programs that seek to empower these families. Likewise, my family is impacted by disability, so I desire to do this project to learn from cultural exchange to be a global advocate for inclusion."
Etling added, "I will engage with the community in Gulu by learning, serving, and living. At Lacor Hospital, I have been invited to attend any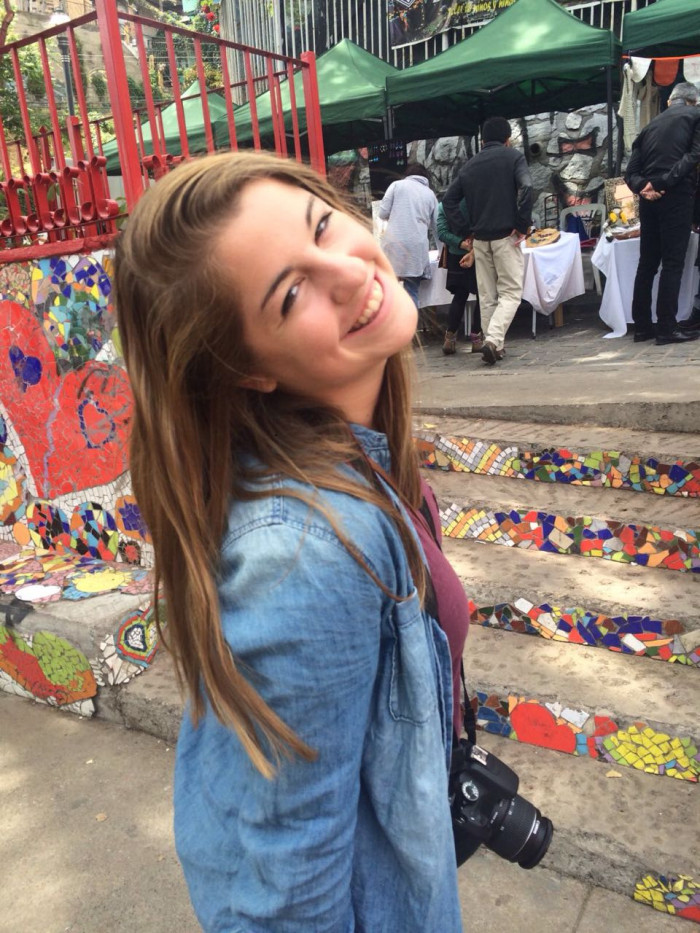 discussions or training, so I plan to listen to and exchange ideas with hospital staff and community members. While English is spoken widely, I will be learning Acholi, the local language. I will serve at St. Jude Primary School by tutoring and mentoring girls. I will be living at Lacor Hospital, so I will be cooking, cleaning, and learning Ugandan customs daily."
The soon-to-be-graduate's career plans include medical school and working as a pediatrician and patient-advocate for children.
"After graduating, I want to serve families and communities that are marginalized and bring medical care to these regions," she states. "Ultimately, I want to be an advocate for disability rights and to support services and policies of empowerment and inclusion."
In 1945, Senator J. William Fulbright introduced a bill in the United States Congress that called for the use of surplus war property to fund the "promotion of international good will through the exchange of students in the fields of education, culture, and science." On August 1, 1946, President Harry S. Truman signed the bill into law, and Congress created the Fulbright Program, the flagship international educational exchange program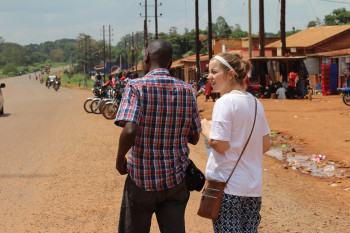 sponsored by the U.S. Government. From its inception, the Fulbright Program has fostered bilateral relationships in which citizens and governments of other countries work with the U.S. to set joint priorities and shape the program to meet shared needs. The world has been transformed in ensuing decades, but the fundamental principle of international partnership remains at the core of the Fulbright mission. (at right: Etling during her DePauw semester abroad in Uganda)
The Fulbright U.S. Student Program is a program of the U.S. Department of State, funded by an annual appropriation from the U.S. Congress to the Bureau of Educational and Cultural Affairs, and supported in its implementation by the Institute of International Education. Recipients of Fulbright grants are selected on the basis of academic or professional achievement, as well as demonstrated leadership potential in their fields.
DePauw University has been listed for seven consecutive years as one of the nation's leading colleges in producing winners of Fulbright scholarships by the Chronicle of Higher Education. Based on data for 2017-18, nine DePauw students won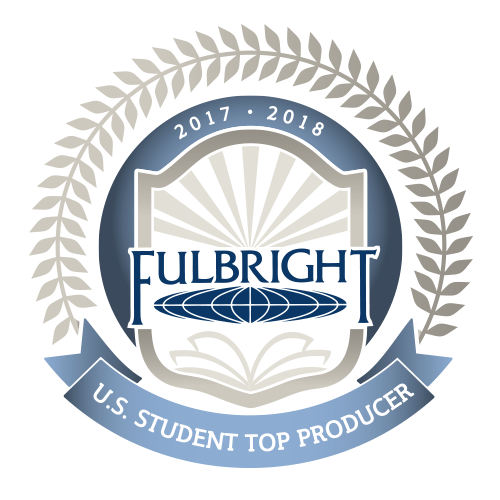 Fulbrights and 26 students at the University applied for the prestigious awards. DePauw is the only Indiana college on the liberal arts college list. It's the eleventh time in the last 12 years that DePauw has been listed among the American colleges and universities that produce the most Fulbright Scholars.
DePauw students and alumni who are interested in applying for Fulbright Awards may contact Kate Knaul, associate dean of undergraduate research & fellowships.
DePauw University ranks #8 among the nation's baccalaureate institutions in the number of students who study abroad, according to the 2017 Open Doors Report on International Educational Exchange. You'll find details in this summary.
Back