Jennifer Bott '98 Named Provost at Western Michigan University
May 17, 2018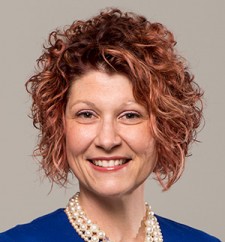 Jennifer Bott, a 1998 graduate of DePauw University, was today appointed provost and vice president for academic affairs at Western Michigan University. She comes to the post from Ball State University, where she was Bryan Dean of the Miller College of Business and professor of management. She assumes her new job on July 1.
"Dr. Bott brings to the position a strong background in teaching, research and community engagement," says Edward Montgomery, president of Western Michigan. "She has held senior leadership positions in which she demonstrated her acumen in strategic planning, program development, budgeting and shared governance. She also brings to her new role a track record of success in fundraising, building enrollment and working across institutional silos."
Jennifer (Philips) Bott was a communication and psychology double-major and Media Fellow at DePauw. She received her master's and doctorate in industrial/organizational psychology from the University of Akron. Her research interests include methodology and statistics, the intersection of new media and human resources, and organizational and generational diversity.
Bott began working at Ball State in 2004 as assistant professor of management. Prior to becoming business dean in 2016, she spent five years as assistant and then associate provost for learning initiatives. Her responsibilities included student success efforts as well as administrative, student, faculty and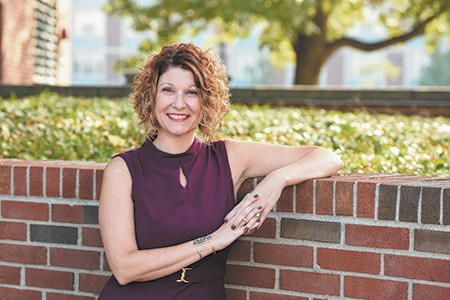 research services for Ball State's online and blended education enterprise.
An American Council on Education Fellow in 2013-14, she has taught at both the undergraduate and graduate levels. She also led several immersive learning projects, one of which involved partnering with NFL quarterback Peyton Manning to develop a curriculum aimed at reducing childhood obesity taught in 400 schools across Indiana. She has also published widely on such topics as instructional advances, research methods and applied business topics.
Of Western Michigan, Dr. Bott says, "I was stunned at how much innovation is occurring in every part of the campus. I was deeply impressed by the creativity I saw among the faculty, staff and students. And the opportunity to be part of a leadership team that embraces big, transformational ideas was very appealing."
Read more here.
Back