Ad for Saucony Running Shoes Features "Viral Sensation" Noah Droddy '13
May 18, 2018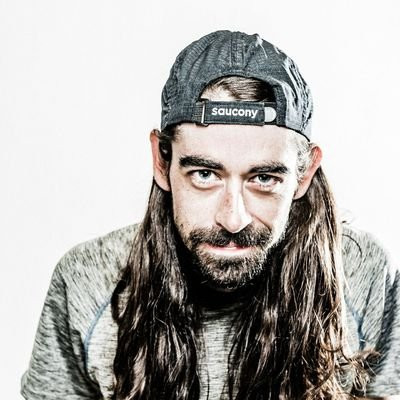 In a new advertisement, "On the screen the words pop up: 'Noah 'the legs' Droddy.' And there he is," reports the Indianapolis Star of Droddy, the 2013 DePauw University graduate. "That guy America fell in love with two years ago, the guy who became a viral sensation when he showed up for the U.S. Olympic trials looking like a much slimmer version of Forrest Gump running across the countryside."
Dana Hunsinger Benbow writes, "With his unorthodox, hipster style, Droddy always seemed more like the guy who should be sitting in a coffee shop. Pontificating on the deeper meaning of life. Drinking stout beer. Making music. And he does. Droddy does all that. But Droddy, an Indianapolis native, also runs like the wind. Running company Saucony liked what they saw so much -- in Droddy's contradiction -- that they decided to sponsor Droddy. And put him in their ads."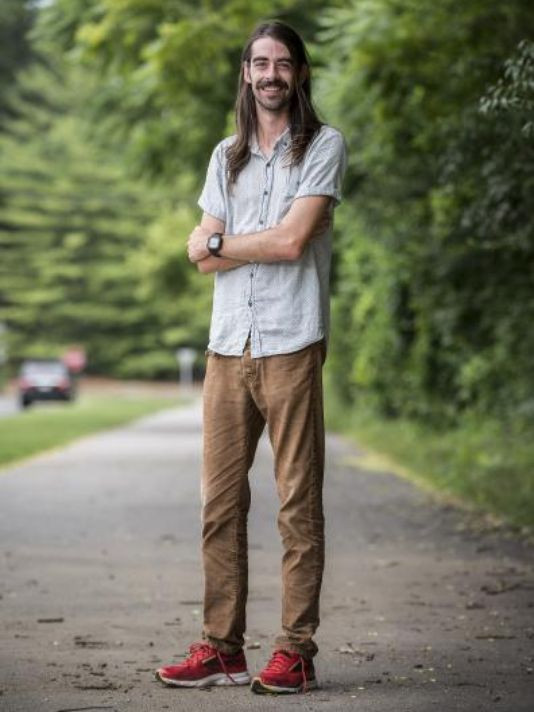 The one minute spot for the Ride ISO running shoe debuted this week. Droddy was previously featured in a Pizza Hut ad in which his speed was put to the test by a delivery man.
But the Star says, jokes aside, "Droddy's running stats are phenomenal. In 2017, he placed seventh at the New York City Half Marathon, running 61:48. That is a 4:43 mile pace for 13.1 miles. A 2013 DePauw University graduate and NCAA Division III cross country champion, Droddy set the school record in the 10,000 meters and earned all-America honors in cross-country in both 2011 and 2012. And while he is thrilled with that college running experience, these days, he is also thankful for something else he learned at DePauw. 'Glad I took that acting class in college #whyD3' Droddy recently tweeted." (photo at left by Jenna Watson/Star)
Access the story, and the ad, at IndyStar.com. The commercial is also embedded below.
A communication major, Droddy was named by the Star as one of the "10 interesting people of 2016" and he was featured in the February 2017 Runner's World. Read more here.
Source: Indianapolis Star
Back