Prof. Beth Benedix Authors Ghost Writer: A Story About Telling a Holocaust Story
May 19, 2018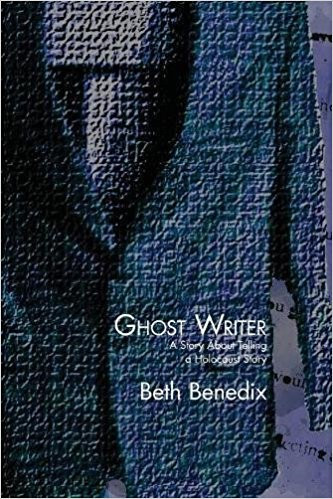 Beth D. Benedix, professor of world literature, religious studies, and community engagement at DePauw University, is the author of Ghost Writer: A Story About Telling a Holocaust Story. The book will be published by Spuyten Duyvil June 1.
A synopsis describes the new work as "a powerful, gripping story about storytelling itself; it's about the risks involved in trying to tell stories which themselves are dangerous and full of perils. Rather than tread on familiar ground sometimes seen in Holocaust narratives, Beth Benedix offers a rare, intimate glimpse into the torturous task of telling a harrowing story, using a narrative voice which is simultaneously humble and intense, calm and breathless. Ghost Writer is about how to make life whole when things seem to be falling apart, about how the very act of telling stories can sometimes save us."
"Ghost Writer ranks with the very best writing about the Holocaust and its reverberations," states John K. Roth, Edward J. Sexton Professor Emeritus of Philosophy at Claremont McKenna College. In 2007-08, Roth served as DePauw's Robert and Carolyn Frederick Distinguished Visiting Professor of Ethics.
Hank Greenspan, author of On Listening to Holocaust Survivors, Reflections: Auschwitz, Memory and a Life and writer of the acclaimed play, Remnants, offers, "Within the arena of books about Holocaust survivors, only a very few authors have had the knowledge, talent, and commitment to describe that quest in detail. In this vitally important book, Beth Benedix shows herself to be one of those very few. Beautifully conveyed, informed and informing, Benedix shows us what it means to listen to a Holocaust survivor -- and to listen to our own listening -- with unflinching integrity, candor, and care."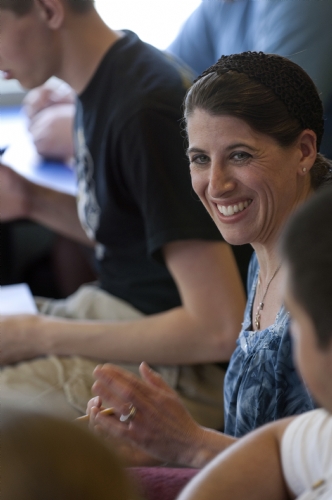 Learn more, and order the book, at Amazon.com. More information and an audio interview may be found at the publisher's website.
Dr. Benedix will present a reading and book signing event at the Putnam County Library on May 24 at 7 p.m. On June 9, as part of DePauw's Alumni Reunion Weekend, the professor will sign her book from 2 to 4 p.m. at Eli's Bookstore on the courthouse square.
Benedix previously authored Reluctant Theologians: Franz Kafka, Paul Celan, Edmond Jabès and edited/contributed to Subverting Scriptures: Critical Reflections on the Use of the Bible. She is founder and director of The Castle (www.castlearts.org), a non-profit organization that provides integrated-arts and project-based workshops in Putnam County's public schools.
Back