As Fulbright Scholar, Prof. Miranda Spivack to Bring Expertise on Journalism to Macedonia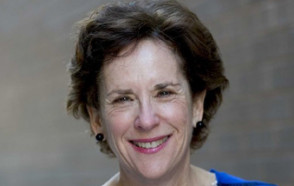 May 22, 2018
Miranda S. Spivack, Eugene S. Pulliam Distinguished Visiting Professor of Journalism at DePauw University, has received an award from the the Fulbright U.S. Scholar Program. A veteran and award-winning journalist who formerly worked for the Washington Post, Spivack will spend the Spring 2019 semester in Macedonia.
The professor has been invited by two Macedonian universities -- the Iustinianus Primus Law Faculty at Saints Cyril and Methodius University in Skopje, Macedonia (the capital) and University of Tetovo Law Faculty, Department of Journalism in Tetovo -- to offer lectures, seminars, public conversations and panel discussions on journalism, independent media, digital media, law and journalism, tools for reporting, and others as needed.
Spivack becomes the sixth member of the DePauw community to be announced as recipients of Fulbright awards for the 2018-19 academic year. Four May 2018 graduates have been honored: Erin Nicole Lupardus '18, has been awarded a Fulbright U.S. Student scholarship and will spend the next academic year in Austria, where she will teach English at a secondary school and conduct research, while Greisy Genao '18 will do research

in the Dominican Republic, and Mary Ann Etling '18 will go to Uganda to conduct research, "Empowering Ugandan Families Impacted by Disability." Through Fulbright English Teaching Assistantships, Rachel Higson '18 will spend the upcoming academic year teaching English in Taiwan, and Kirstyn Walker, a 2016 graduate of DePauw, will teach English in Greece.
The Fulbright U.S. Scholar Program offers American faculty, administrators and professionals grants to lecture, and/or conduct research in a wide variety of academic and professional fields, or to participate in seminars. Spivack is one of approximately 470 individuals who will be Fulbright Scholars during the 2018-19 academic year.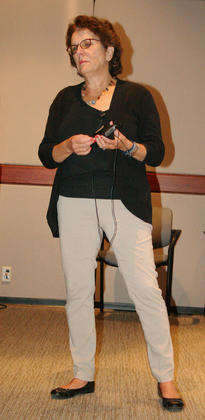 Recipients of Fulbright awards are selected on the basis of academic and professional achievement as well as record of services and demonstrated leadership in their respective fields.
Noting that Macedonia was part of Yugoslavia but became independent in 1991 and is trying to join NATO and the European Union, Spivack notes that her experience should be "especially timely as Macedonia works to build democratic institutions, civil society organizations, and an independent press.
"I hope to share ideas and practices about reporting methods, journalism ethics, and general news gathering to help Macedonia expand its free press, expand networks for news and information, and find ways to tell its stories at home and abroad," she wrote. "Depending on the needs of my host institutions, I would be pleased to participate in discussions on law, an independent press, investigative reporting, journalism fundamentals, journalism ethics, the role of journalists and government transparency, and any other related topics. I also am interested in collaborating with other universities, professional journalists, and information specialists inside and outside of government."
Spivack noted to the Fulbright committee, "In my work as a journalist, and as the Pulliam Distinguished Visiting Professor of Journalism at DePauw University, I have seen firsthand how journalism education at the university level can play an important role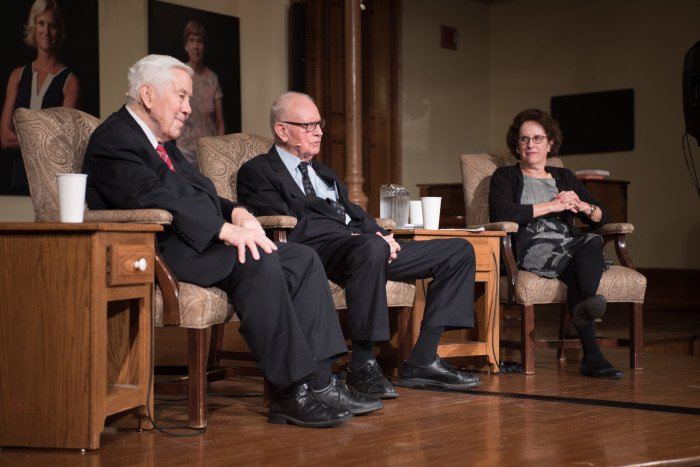 in developing and expanding a free press, and supporting courts and legislative bodies because journalists shine light on their work and help inform and engage the public. There is a particular need in young democracies such as Macedonia where media organizations want to use not only the latest technology but also employ journalists with essential reporting skills such as interviewing, acquiring and analyzing government documents and business documents. At the same time, aspiring journalists at the university level and beyond need opportunities for discussion about ethical standards and the responsibilities of a free press to act honorably and with transparency." (at left: Prof. Spivack moderating a conversation with former U.S. Senator Richard Lugar and former U.S. Rep. Lee Hamilton '52 on February 15, 2018)
Spivack is completing a two year term at DePauw. She previously taught at two other U.S. universities and had a fellowship at Yale Law School.
Spivack has been a working journalist for four decades
and spent nearly 20 years at the Washington Post as an editor and reporter. She recently received the Sunshine Award from the Society of Professional Journalists for her work on behalf of the Center for Investigative Reporting. Issued by SPJ's Board of Directors and Freedom of Information Committee, the Sunshine Awards "honor people or organizations each year for their notable contributions to open government."
The Fulbright Program, sponsored by the U.S. Department of State's Bureau of Educational and Cultural Affairs, is the U.S. government's flagship international exchange program and is supported by the people of the United States and partner countries around the world.
DePauw University has been listed for seven consecutive years as one of the nation's leading colleges in producing winners of Fulbright scholarships by the Chronicle of Higher Education. Based on data for 2017-18, nine DePauw students won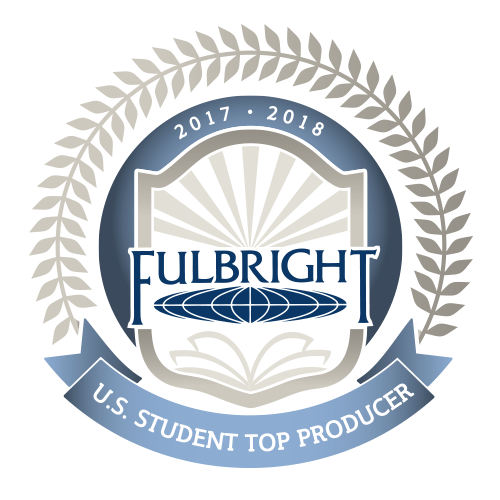 Fulbrights and 26 students at the University applied for the prestigious awards. DePauw is the only Indiana college on the liberal arts college list. It's the eleventh time in the last 12 years that DePauw has been listed among the American colleges and universities that produce the most Fulbright Scholars.
DePauw students and alumni who are interested in applying for Fulbright Awards may contact Kate Knaul, associate dean of undergraduate research & fellowships.
DePauw University ranks #8 among the nation's baccalaureate institutions in the number of students who study abroad, according to the 2017 Open Doors Report on International Educational Exchange. You'll find details in this summary.
Back