Award-Winning Journalist Deborah Douglas Coming to DePauw as Pulliam Visiting Professor
May 25, 2018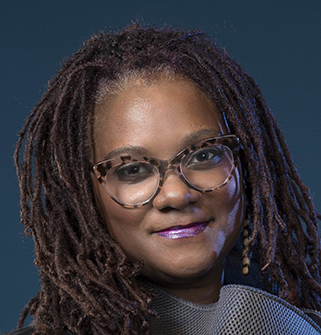 Award-winning journalist Deborah Douglas, who has been teaching at Northwestern University's Medill School of Journalism for a decade, is coming to DePauw University to serve as Eugene S. Pulliam Center Distinguished Visiting Professor of Journalism for the 2018-19 academic year.
For more than eight years beginning in late 2000, Douglas was a Chicago Sun-Times editor, serving on the paper's editorial board and writing a column. She was also editor-in-chief of the Red Streak edition and served as deputy in features and as library director, shepherding the outlet's intellectual assets. Her work has also been published in Oprah magazine, TIME, American Prospect and Ebony, among others.
For six years, she has been a senior leader with The OpEd Project, a global initiative dedicated to amplifying underrepresented voices. There, she has led programs and fellowships at Dartmouth College, the University of Texas at Austin, Columbia University,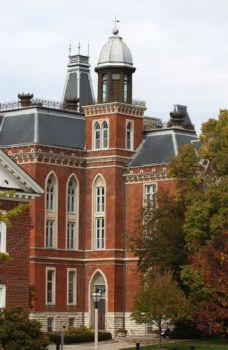 University of Michigan, Conexion Americas, Global Policy Solutions' "Closing the Race Wealth Gap," United Action Fund in South Africa and Kenya, The Aspen Institute (South Africa), and Youth Narrating Our World (YNOW) in Chicago, among others.
Douglas recently served as managing editor of MLK50: Justice Through Journalism, a year-long reporting project focused on the economic realities of Memphis, Tennessee, leading into the 50th anniversary of Dr. Martin Luther King Jr.'s assassination there. The project centered on marginalized voices and examined structural barriers to full economic participation. Issues covered included power and wealth creation, the fight for a living wage, immigration reform and education access.
Previously, Douglas created The 1964 Project, an investigative journalism graduate capstone where selected students connected real-time issues and challenges tied to the Civil Rights Act of 1964, 50 years since its passage. Those issues included housing discrimination, segregated schools, ban the box initiatives, human trafficking and net neutrality.
In 2017, she taught best practices in Karachi, Pakistan, in partnership with Northwestern and the Institute of Business Administration.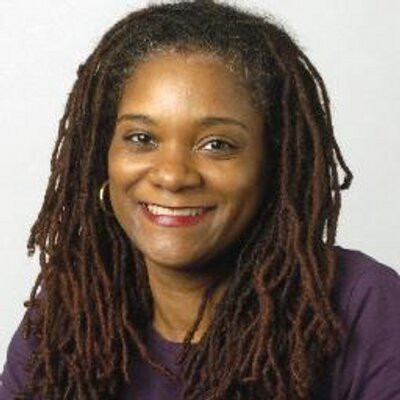 Douglas was awarded a National Association of Black Journalists/Kaiser Family Foundation fellowship, which allowed her to study malaria and HIV/AIDS prevention in Tanzania.
Her award-winning special projects include "The New Downtown" and "The Baby Ceiling" (which resulted in an appearance on Oprah!). Douglas has also appeared on the BBC, CNN, and other media outlets. In 2016, the New York Times magazine cited her work on writing about black women and erasure in the age of Black Lives Matter.
"For me, journalism is a gift of the democratic experiment that allows us to bear witness, and hold our institutions and ourselves accountable," says Douglas. "Whether you're a practitioner or a community member who relies on the Fourth Estate to hold the line on the best American ideals, understanding the media and embracing the highest standards of practice is something from which we can all benefit."
"DePauw, the birthplace of the Society of Professional Journalists (Sigma Delta Chi), will benefit greatly from incredibly powerful experiences and vision Deborah Douglas will bring to our campus," says Anne F. Harris, vice president for academic affairs. "We're proud to welcome her and know that Deborah will help take our programs, which have produced a long line of change agents in the worlds of media and journalism, to even higher levels."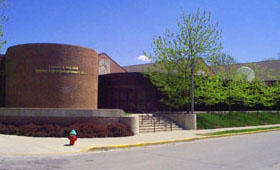 The Pulliam Visiting Professorship was created in 2000 with a gift from the family of Eugene S. Pulliam, a 1935 graduate of DePauw and former publisher of the Indianapolis Star and News, "to support and advance DePauw's strong tradition of graduating men and women who become highly successful and significant journalists." In recognition of their gifts to support the media programs, the University's Board of Trustees voted to name DePauw's media center the Eugene S. Pulliam Center for Contemporary Media.
Back