Steve Setchell '96 Appointed VP for Development and Alumni Engagement, Leslie Williams Smith '03 Named Exec. Dir. of Alumni Engagement
May 29, 2018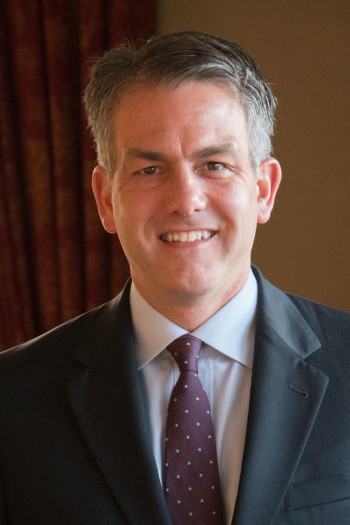 President D. Mark McCoy announced two appointments today for the leadership of DePauw University's Division of Development and Alumni Engagement. Steven J. Setchell '96 was named vice president for development and alumni engagement effective immediately, while Leslie Williams Smith '03 will serve as executive director of alumni engagement, effective July 9.
Setchell had been serving as interim vice president since October 31, 2017. Smith returns to her alma mater from Chicago, where she is the campus operations manager for the Noble Network of Charter Schools.
Dr. McCoy noted, "Steve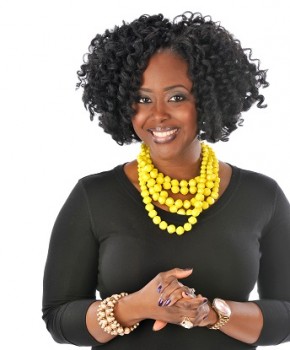 has proven in the past year to be a natural partner to the president's cabinet and to the leadership of our National Campaign Committee. He has also made good progress in building a culture and team well-positioned to ensure the success of each student on campus."
The president added, "Today's appointment of Leslie Smith is a culmination of these efforts. We are deeply fortunate to have Leslie's exceptional talent and inspiring leadership for our alumni and for the DePauw community."
A familiar figure to alumni and to the campus community, Smith serves as vice president of the alumni association board of directors, an admission volunteer, and a member of the Chicago Regional Chapter of DePauw Alumni. She also provided a September 2017 keynote address to the campus community at "DePauw Dialogue: Building Community through Engaging Difference."
"I am beyond grateful for the opportunity to serve at the place that challenged me as a student and leader," Smith said. "I look forward to contributing to the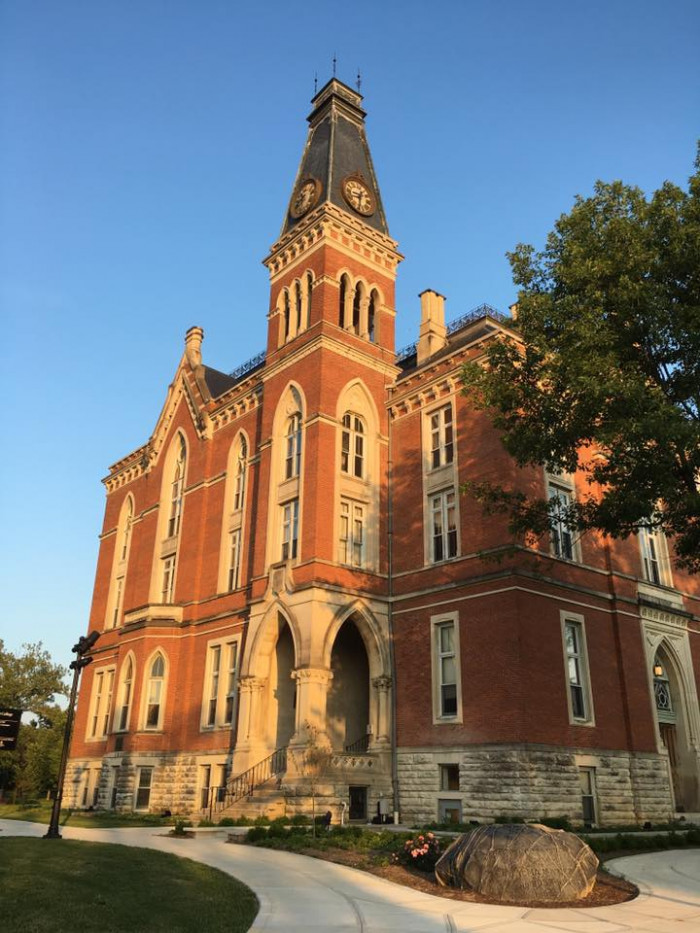 growth of alumni engagement and development at my alma mater. It is truly an honor to serve in this capacity and I am excited to see our exceptional institution excel at even greater levels."
Smith majored in computer science at DePauw and was a member of Alpha Kappa Alpha Sorority, Gospel Choir, the Association of African American Students (AAAS), National Panhellenic Council and DePauw Student Government, and was an admission tour guide. Her student experience included travels and study in Kenya and the United Kingdom. She currently lives in Lansing, Illinois, but will be relocating to Indianapolis with her husband Roland and children Ava and RJ.
The division of development and alumni engagement, in partnership with alumni and friends across the nation and the world, aims to secure investments for developing leaders the world needs -- the current and future students of DePauw -- through The Campaign for DePauw. The office also works to broadly engage a strong alumni network in the life and mission of the University -- particularly in support of The DePauw Gold Commitment -- working to provide essential support for the success of each student.
Back