$20 Million Gift of '68 Grads Steve & Karen Sanger is Featured on Indy Star's Front Page
June 8, 2018

"Fifty years after meeting at DePauw University, Steve and Karen Sanger are coming back to start a leadership program at their alma mater," begins a story that appears on the front page of today's Indianapolis Star. It details "the couple's $20 million donation to DePauw -- one of the largest single gift donations the university has ever seen --" in support of the new Sanger Leadership Initiative, which seeks to make leadership opportunities -- historically a hallmark of the DePauw experience -- even more plentiful.
Megan Henry writes, "Steve Sanger, who rose to become chairman and CEO of General Mills, credits his time at DePauw for teaching him how to take risks and rely on others. Sanger served as the Student Union President and helped book entertainment acts such as the Four Tops ... The donation will not be funding a building or structure but will serve a pragmatic purpose of fostering leadership opportunities."
The piece is accompanied by a photo of the couple and a 1967 image of Steve Sanger as a student. The text notes, "The Sanger Leadership Initiative will create new connections to graduate schools, and develop 4 +1 programs where students can attend DePauw for four years and then go on to a graduate school for a year, ultimately walking away with a master's and a bachelor's degree."
"Our view is that DePauw is good at (developing leaders) already," Steve Sanger tells the newspaper. "DePauw, I think, punches above its weight in producing leaders and we want to capitalize on that."
Adds DePauw President Mark McCoy, "Your alma mater must have had an impact on you if you come back 50 years later and like it well enough that you still want to give it $20 million dollars."

Henry reports, "The Sangers' donation was announced Thursday night, during DePauw's alumni weekend."
You'll find the complete article at IndyStar.com. There are other reports from Inside Indiana Business, Indianapolis Business Journal, and the Banner-Graphic of Greencastle, and Dr. McCoy discussed the gift on Inside Indiana Business Radio this afternoon and called the gift "proof of concept that DePauw develops leaders."
DePauw's announcement from last night is available here.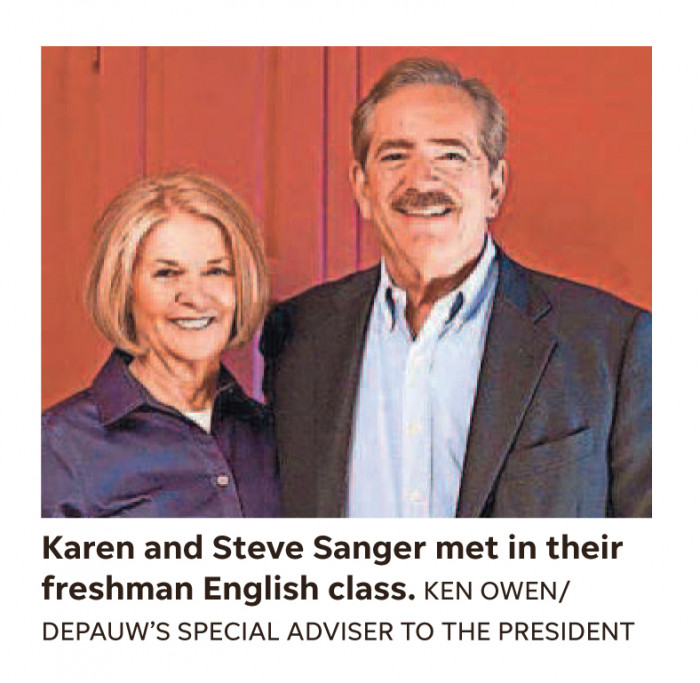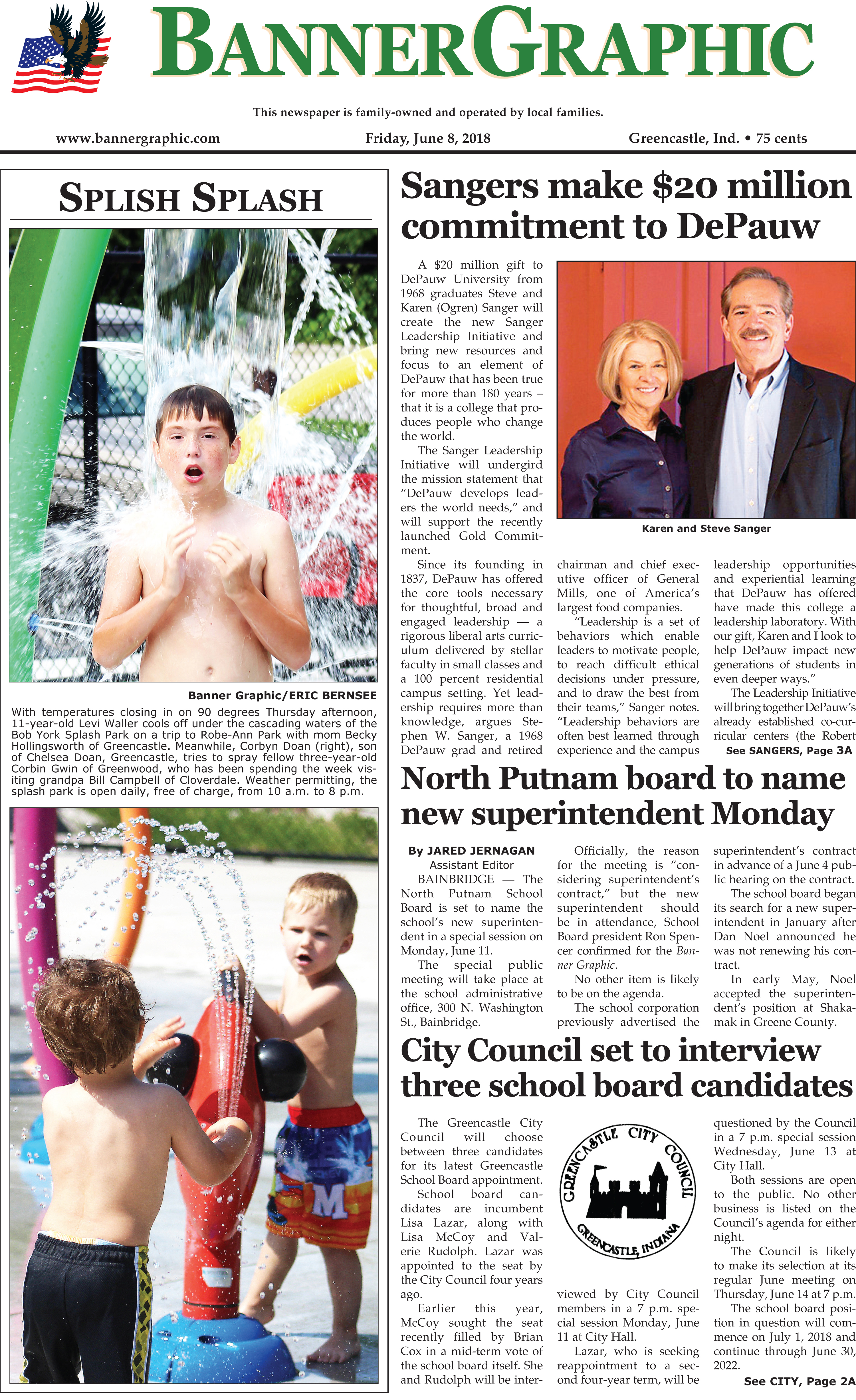 Source: Indianapolis Star
Back