Two Incoming Softball Players Named to All-Area Team
June 13, 2018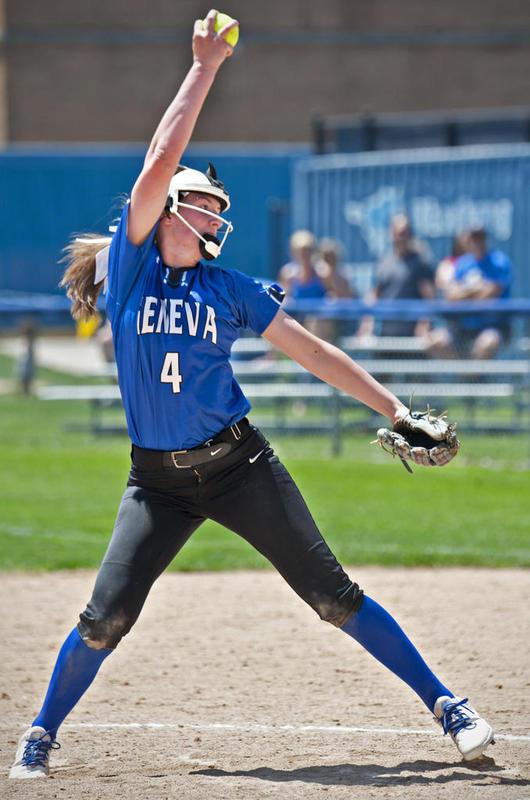 Two incoming DePauw University students have been named to the Kane County Chronicle All-Area Softball Team. Ali Dierks and Kate Geary were teammates at Geneva High School in Illinois and, as the newspaper notes, both have committed to DePauw to continue their educations. (photo at right: Dierks in action)
A pitcher, "Dierks was Geneva's steady workhorse this season, competing to a 13-6 record and striking out 115 batters. At the plate, Dierks provided plenty of pop with eight home runs and 32 RBI," the Chronicle notes.
Geary played second base and outfield for Geneva. "Named first team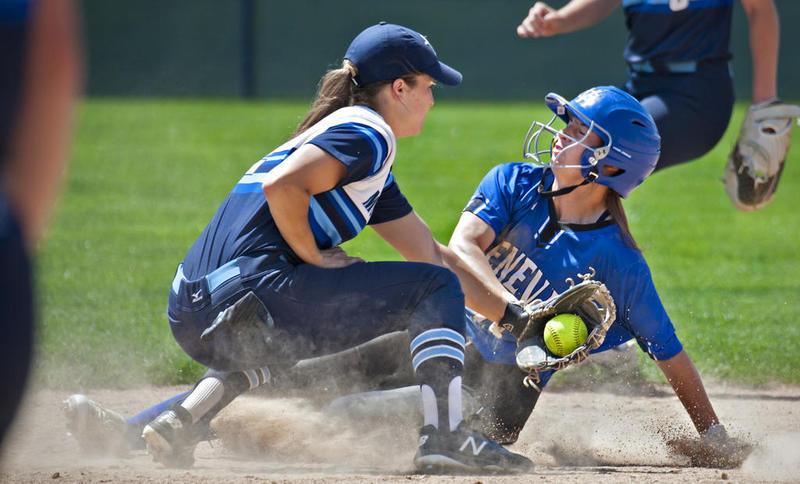 all conference, Geary provided another solid offensive boost to Geneva's lineup. Geary's .413 batting average was second only to Katie Keller, and she had 16 RBI," reports Jacob Bartelson. (Geary is seen in the photo at left)
Access the story at the newspaper's website.
You're also invited to visit the official online site of DePauw's softball program.
Back