Prof. Who Visited North Korea Sees Value in Trump-Kim Summit
June 14, 2018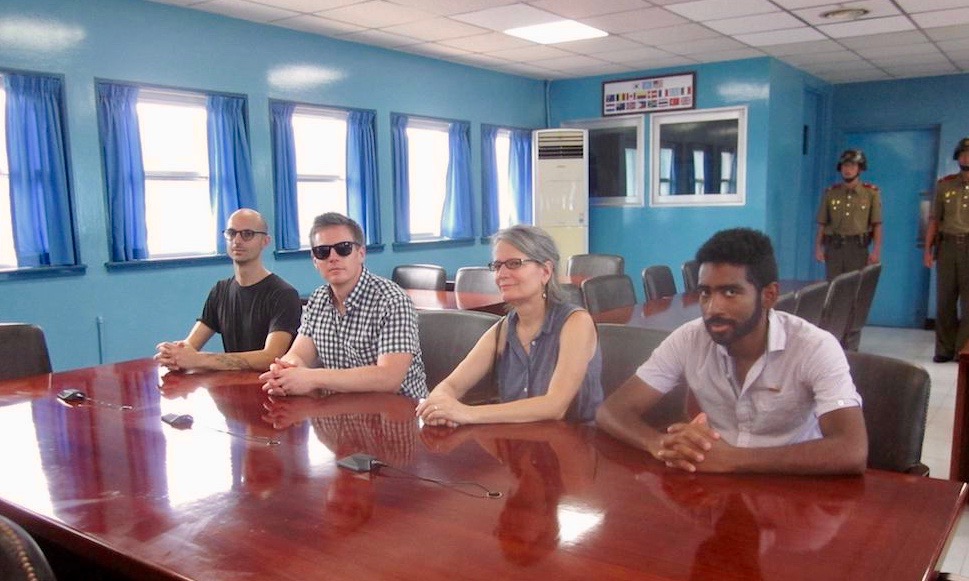 Derek Ford took special interest in the meeting this week between President Trump and Korean leader Kim Jong Un.
Sure, the DePauw assistant professor of education studies – like many Americans – was hopeful that the meeting was the first step toward North Korea's denuclearization. But Ford (above, second from left) also was thinking about the scores of people from North Korea and South Korean whom he met last August as a member of the last civilian tour group to visit North Korea before the U.S. travel ban went into effect Sept. 1.
The meeting between Trump and Kim, he says, "is an incredibly positive development. It's hard for me to see a reason why one should be opposed to it.
"One of the things we talk about here at DePauw University is we want to engage in dialogue across difference and, to me, this is an example of that at the highest level."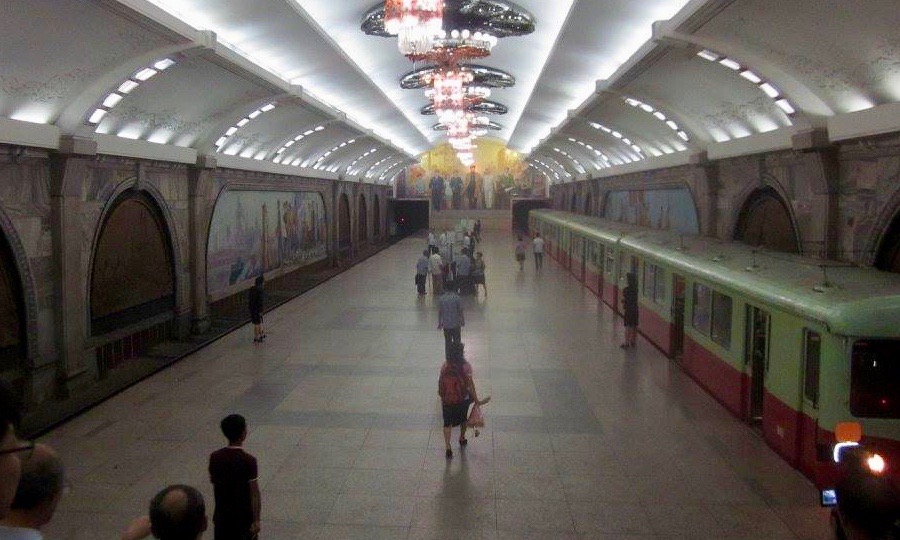 Ford was already in North Korea when Trump tweeted his threat to that country of "fire and fury like the world has never seen."
"We watched it on television and we were very concerned because we didn't know what was going to happen," he says. Ultimately, the war of words gave way to negotiations over terms governing the summit that occurred this week.
As an educational theorist who teaches classes in the philosophy and history of education, Ford went to North Korea to observe the way its schools teach students about the United States. He learned, for example, that North Koreans dislike the American government but differentiate it from American people.
"We never received any ill will or anything like that," he says. "We were greeted very hospitably and treated very well."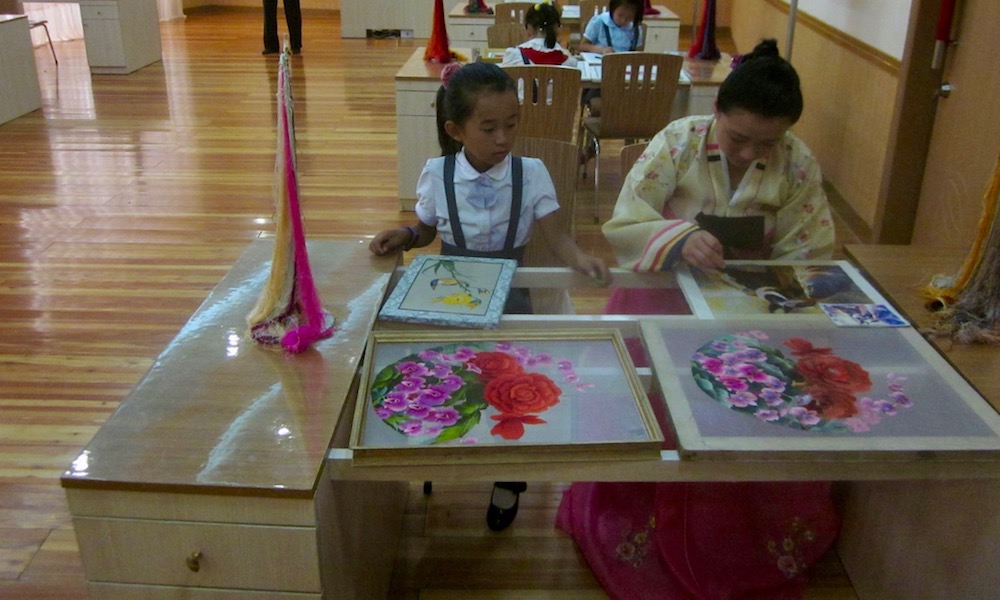 All photos courtesy of Derek Ford.
Back