Indianapolis Monthly Notes "How Cool Greencastle is These Days"
June 18, 2018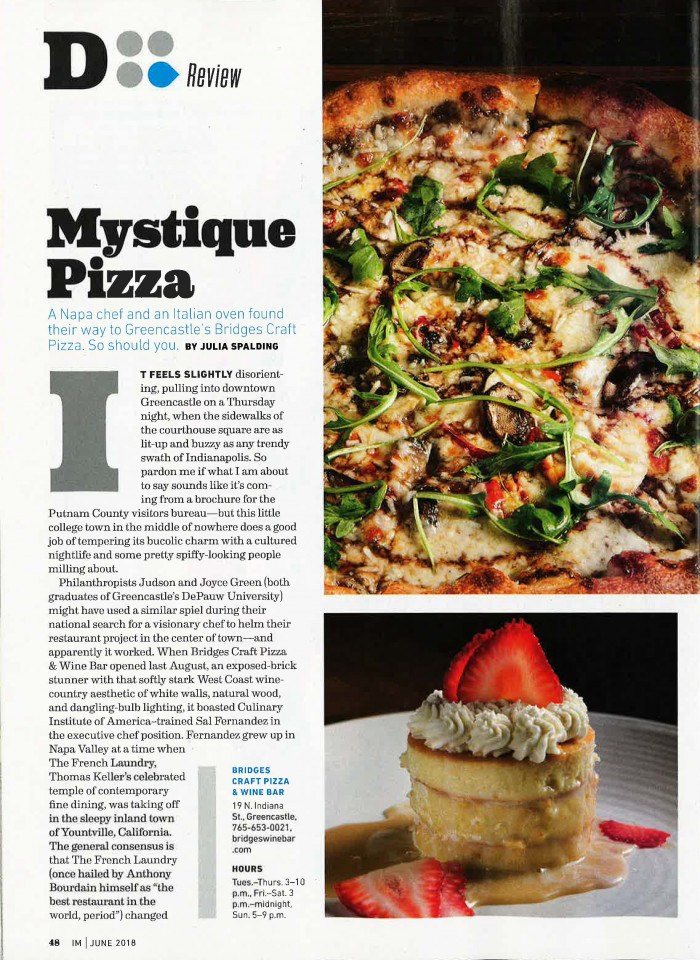 "It feels slightly disorienting, pulling into downtown Greencastle on a Thursday night, when the sidewalks of the courthouse square are as lit-up and buzzy as any trendy swath in Indianapolis," writes Julia Spalding in the current issue of Indianapolis Monthly. "So pardon me if what I am about to say sounds like it's coming from a brochure for the Putnam County visitors bureau -- but this little college town in the middle of nowhere does a good job of tempering its bucolic charm with a cultured nightlife and some pretty spiffy-looking people milling about."
The review of Bridges Craft Pizza & Wine Bar notes that it was created by "philanthropists Judson and Joyce Green (both graduates of Greencastle's DePauw University)" and praises the work of executive chef Sal Fernandez.
Spalding writes, "We really didn't want to leave once we saw how cool Greencastle is these days. Maybe we're already planning to come back on one of the First Friday free music events on the square,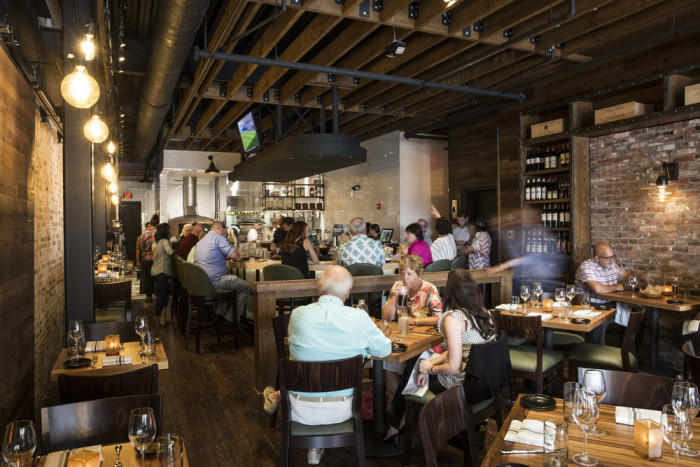 when the large doors set into the side of Bridges open up to connect the dining room with the adjoining Music Squared performance venue (another project from the Greens) or, when the weather permits, dining on lobster rolls and house burgers on Bridges's rooftop patio."
The magazine points out that Chef Fernandez is "gunning for a James Beard Award" and that Bridges will host a $125-a-plate James Beard dinner this Thursday (June 21).
The piece appears on page 48 of the June issue. It's also available online.
"Amidst all the closings here in Indy, there is a place in Greencastle … making the most inspired and polished food in Indiana," chef and restaurant consultant Greg Hardesty was quoted in a February Indianapolis Business Journal piece. "I've got the feeling James Beard is going to come calling. It's that good."
Judson Green is a 1974 graduate of DePauw; Joyce Taglauer Green graduated the following year. The couple's $15 million gift in 2013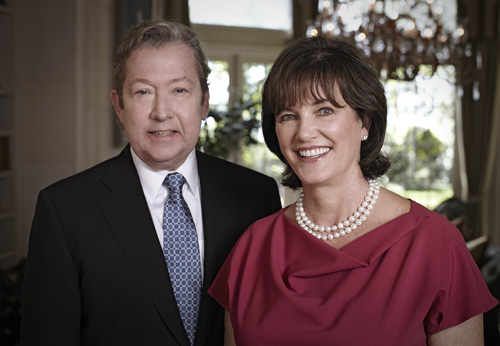 launched an initiative to transform the DePauw University School of Music -- Indiana's oldest and one of the nation's first -- to meet the needs of students who are entering a rapidly changing music industry by establishing the 21st Century Musician Initiative (21CM).
The Greens made an initial $15 million gift to the School of Music in 2007 which established the Judson and Joyce Green Center for the Performing Arts, the home of the School of Music.
Joyce Taglauer Green '75, past chair of the Washington C. DePauw Society, received her B.A. in music performance at DePauw. She currently serves on the Board of Trustees of the Chicago Symphony Orchestra. She and her husband sponsor Yo-Yo Ma as the Symphony's Judson and Joyce Green Creative Consultant.
Source: Indianapolis Monthly
Back