Silkroad's Global Musician Workshop to Feature Five Free Concerts, June 27 - July 1
June 19, 2018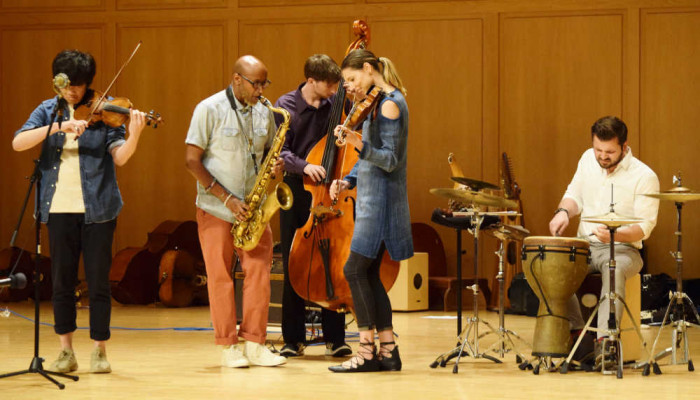 For the fourth consecutive year, Silkroad's Global Music Workshop will take place at DePauw University, June 25–July 1, and the public is invited to enjoy five nights of free concerts.
Begun in 2015, the workshop is directed by frequent DePauw guest artist Mike Block and taught by an all-star international faculty, including members of the famed cellist Yo-Yo Ma's Silk Road Ensemble, representing a diverse range of musical backgrounds from around the world.
With a mission of fostering a community of globally minded musicians who learn from one another's traditions and incorporate them into their
own artistic voices, the week will open with intensive workshops and rehearsals. The opening faculty concert on Wednesday, June 27, by members of the Silkroad Ensemble and friends, will be presented at 7:30 p.m. in Gobin Memorial United Methodist Church (307 Simpson St.), in conjunction with the DePauw School of Music and the Greencastle Summer Music Festival.
Featuring multiple Grammy Award-winners from backgrounds as varied as Afro-Latin jazz and traditional styles of Mali, China and India, the wide-ranging concert will showcase individual performers as well as never-before-heard combos, trios and quartets.
The culmination of a full week of collaborative rehearsals and music development will be four equally inspiring Participant Concerts, Thursday, June 28 through Sunday, July 1, featuring a broad array of styles and instruments, played by workshop participants and faculty.
Due to renovations taking place this summer in the Green Center for the Performing Arts, these concerts also will be given at Gobin United Methodist Church.
All five performances will begin at 7:30 p.m. and are free of charge, with a free-will offering collected during intermission that directly benefits the GMW Scholarship Fund. More than 40 percent of participants receive financial assistance each year from Silkroad to attend the workshop.
In addition to multi-style cellist Block, this year's faculty includes Hanneke Cassel (Celtic fiddle); Sandeep Das (Indian tabla); Balla Kouyate (Malian balafon); Edward Perez (Afro-Latin bass); Shane Shanahan (world percussion); Danny Mekonnen (saxophone); Hankus Netsky (Klezmer multi-instrumentalist); Bassam Saba (Arabic multi-instrumentalist); Celia Woodsmith (singer, guitarist and songwriter); and Wu Man (Pipa, composer).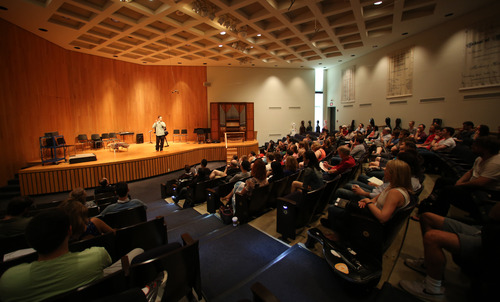 "Year four of GMW will showcase the largest number of participants gathered to date," Block said. "We will be forging new collaborations between first-year and returning participants from across the world, led by our stellar faculty lineup, almost all of whom are returning from previous seasons. Our new faculty artist this year is Celia Woodsmith, a Grammy-nominated bluegrass singer, who has toured the far reaches of the world representing the U.S. State Department in the American Music Abroad program."
Participants will gather in Greencastle from 20 of the 50 U.S. states and 10 countries, and from as far away as Argentina, Australia and Chad, with every student having the opportunity to perform with the Silkroad faculty in the participant concerts at the end of the week.
Back