Research by Prof. Salil Benegal Finds Link Between Views on Climate Change & Race
June 19, 2018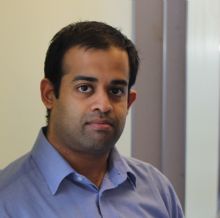 "People who doubt the truth of climate change are more likely to hold racist views, a large-scale study of American attitudes has revealed," begins a Yahoo! News report. "Researcher Salil Benegal at DePauw University analyzed data from American National Election Studies and Pew research. He found that Republicans with the highest level of racial resentment were 84% likely to dispute the idea of man-made climate change."
The professor's research was originally published in Environmental Politics and is featured in an article by the Sierra Club's national magazine.
Dr. Benegal, assistant professor of political science at DePauw, states, "I'm not trying to make a claim in the study that race is the single most important or necessarily a massive component of all environmental attitudes. But it's a significant thing that we should be looking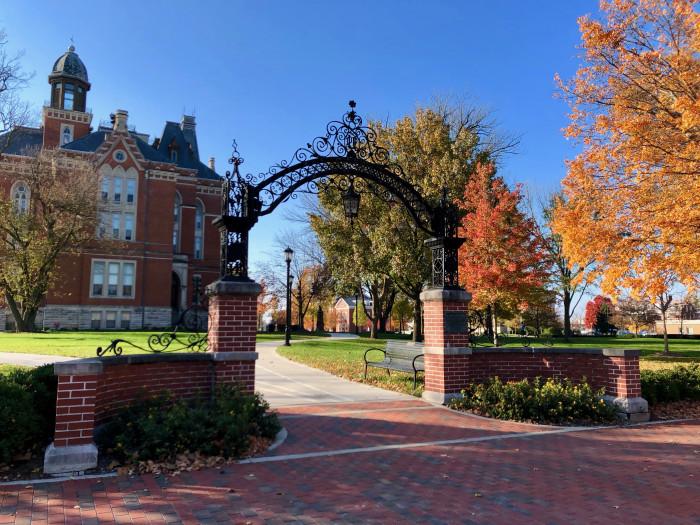 out for."
Read more here.
The graph below, provided by the professor, models the predicted probability that a white Republican respondent (in the ANES survey) agrees with/endorses climate science at different levels of "racial resentment" (using the racial resentment attitude scale within the ANES).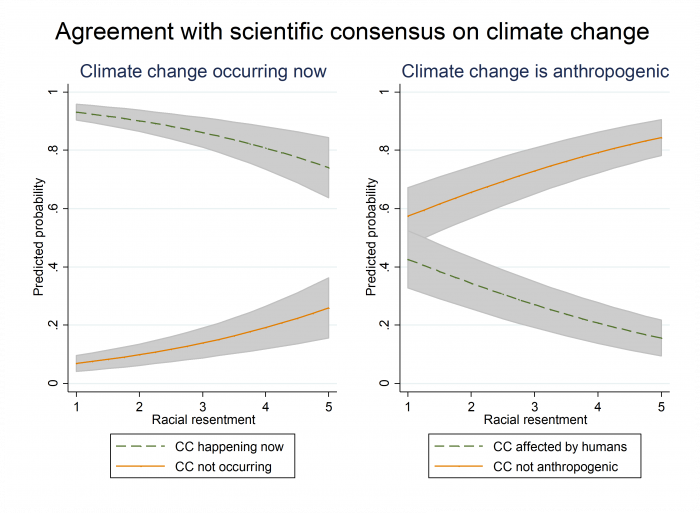 Another recent research project co-authored by Benegal, which received significant media attention in April, found that "Republicans and independent voters were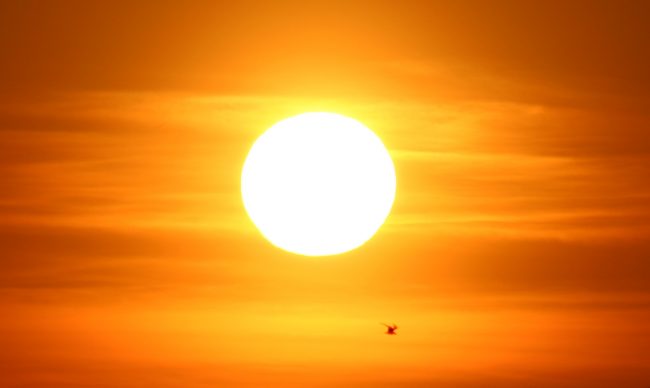 most likely to be persuaded of climate science when given correct information by a Republican politician. That especially influenced their opinions on whether climate change is serious -- by as much as 15 percent more than if they were told the correct information was from a scientist."
Last month, the DePauw professor co-authored an op-ed in the Washington Post. Learn more here.
Salil D. Benegal holds an M.A. in economics and Ph.D. in political science from the University of Connecticut. His research primarily examines public opinion on science, technology, and environmental politics, and the psychology behind these attitudes.
Back