Protecting Forests and Toes
June 29, 2018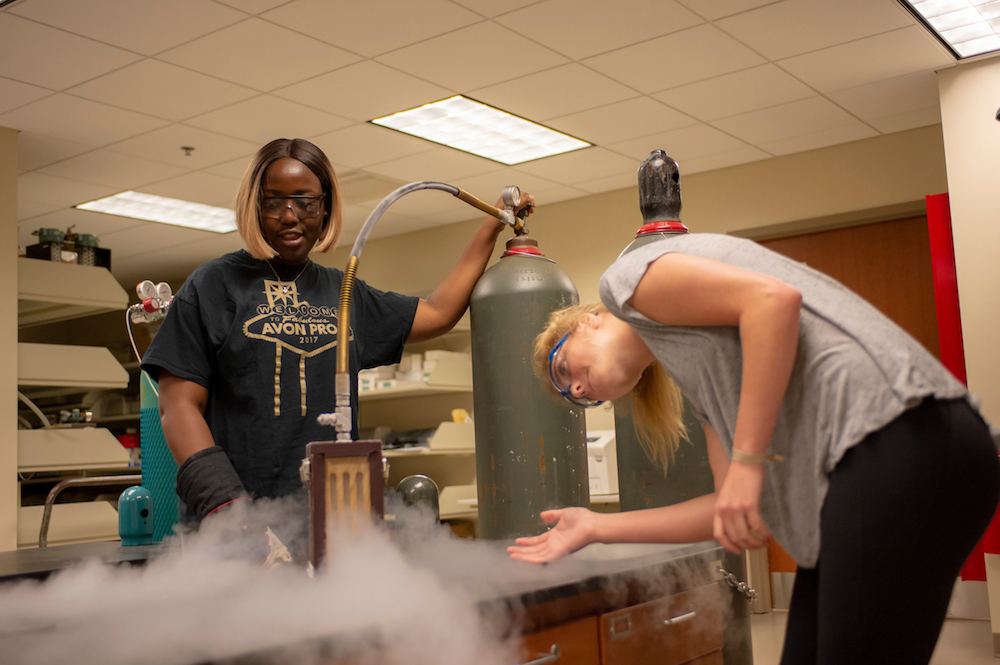 Two future physicians are using minuscule droplets of water, a superconducting magnet that functions like a "humongous Thermos," spectroscopic instruments and homemade dry ice to tease out information about sugar's effects on freezing tissue.
Experiments on cryoprotection – keeping things from freezing – compose one of several research projects happening in DePauw's science labs this summer. Work by Samantha "Sam" McCarty '20, of Zionsville, Ind., and Ayo-Oluwa "Light" Laleye '21, of Ikare-Akoko, a city in the state of Ondo, Nigeria, could have applications in such disparate areas as shortening the life of destructive pine bark beetles, extending the life of frozen meat and protecting human tissue from frostbite.
The students are working under Bridget Gourley, the Percy L. Julian professor of chemistry and biochemistry, who has hiked the forested mountains of Colorado and witnessed the beetles' destruction. The insects – perhaps with the assistance of global climate change – have been better able to survive winters and thus are destroying more and more trees than in the past.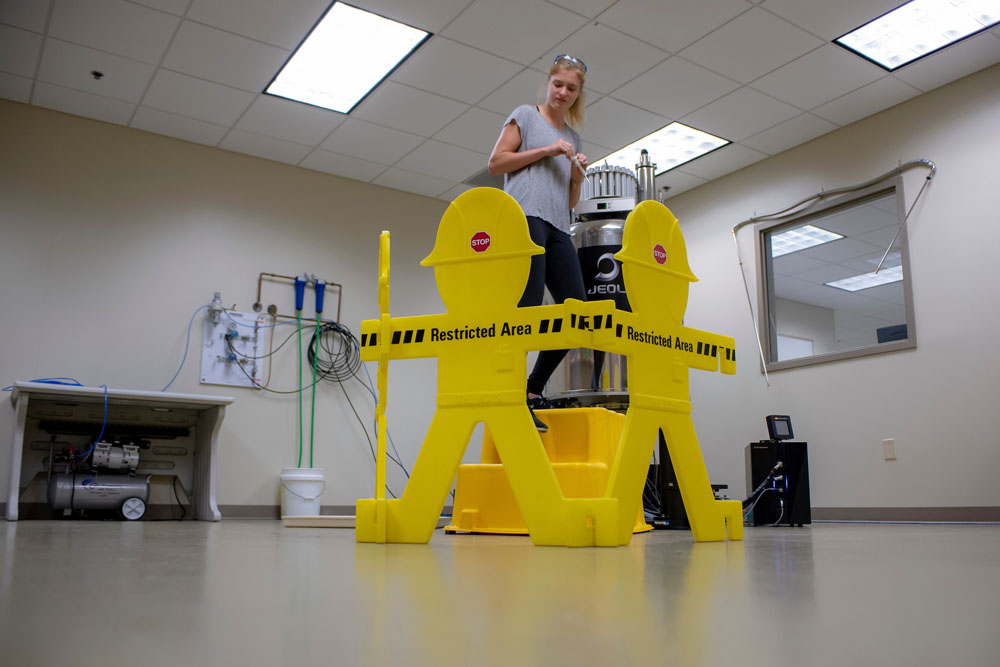 By creating a model system in the lab, Gourley and the students are testing a hypothesis advanced by some biologists to see if sugar or sugar combined with something else is protecting the beetles from freezing, she says. If that hypothesis proves to be true, it might be possible "to disrupt biological systems within the pine bark beetle . . . in such a way that they would die out it the winter, keeping the forest at a more natural balance."
Both Light and Sam are honor scholars who want to become physicians. "I wasn't really sure where I wanted to go, what kind of school I wanted until I visited DePauw," says Light, a Rector scholar. "I wanted a small school where you get individual attention and opportunities like this to do research and learn more in-depth and get to use really, really cool, really, really expensive things."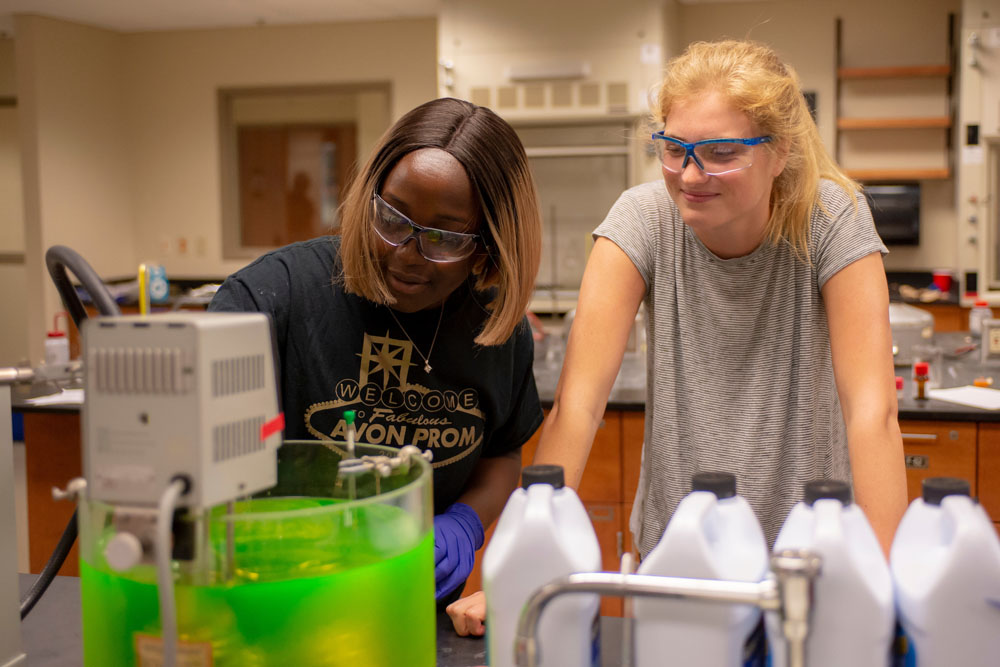 Light wants to be a brain surgeon and plans to return to Nigeria after medical school. "I want to start hospitals in my parents' names – open hospitals and improve the health care system there and open teaching hospitals for medical students, where they can learn how to do medicine properly so we can work on the huge issues that our country has," she says.
Sam is planning to follow in the footsteps of her obstetrician-gynecologist father, who practices in Lebanon, Ind. "He always talks about it being the one form of medicine where your patients are happy to come see you," she says. "I also want to be a surgeon of some sort and that's a good way to be a surgeon and also have patient interaction."
Back