Statewide TV Audience Learns of DePauw's Sanger Leadership Initiative & Campus Energy Master Plan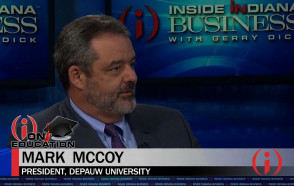 July 6, 2018
"DePauw University bills itself as a place where people come to change the world," Inside Indiana Business host Gerry Dick said as he introduced a segment on his statewide television program. "1968 graduates Steve and Karen Sanger want to continue that mission. They've donated $20 million to create the new Sanger Leadership Initiative," Dick noted as he welcomed DePauw President Mark McCoy to discuss the recently announced gift and its implications.
"It's part of DePauw's heritage," Dr. McCoy stated. "For more than 180 years now DePauw has been developing leaders the world needs." In fact, the president says people often connect the college with the successful graduates it produces, including Steve Sanger, the now-retired CEO of General Mills. The Sangers are giving back to their alma mater and "want to make sure we continue to (cultivate leaders) for generations to come."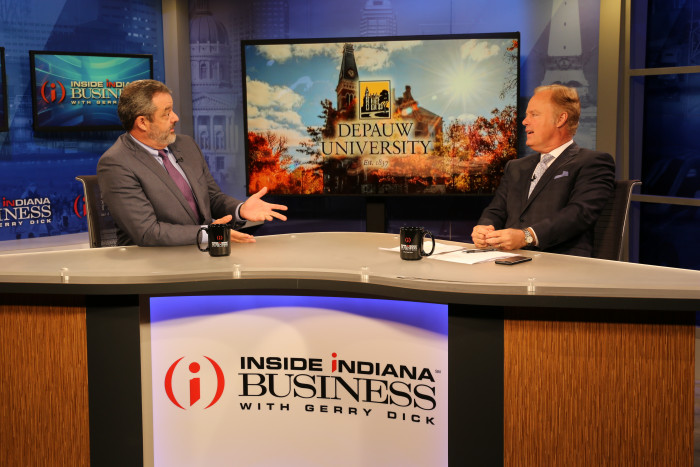 The president also discusses the University's $40 million investment in a Campus Energy Master Plan (CEMP), which will save an estimated $750,000 annually in energy expenditures and reduce greenhouse gas emissions 28%. It includes a housing master plan which will lead to the creation of new residence halls.
The show airs this weekend on stations around the state of Indiana; a list of affiliates and showtimes is available here.
The segment with Dr. McCoy is embedded below.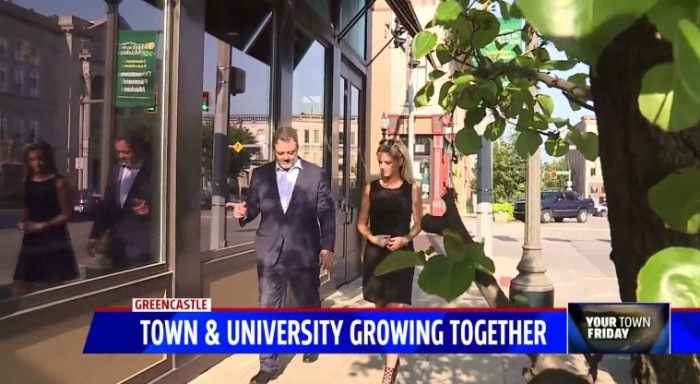 In another television segment which aired June 22, President McCoy gave viewers of Indianapolis Fox affiliate WXIN-TV a guided tour of Greencastle, as the station featured the city in it's "Your Town Friday" segment. Reporter Lindy Thackston offered a short history lesson of how the college came to be located in Greencastle, and focused on recent efforts to enhance the courthouse square and build town-gown bonds.
Read more here.
Back