Prof. Jeff McCall '76 Analyzes Struggles of NBC News
July 12, 2018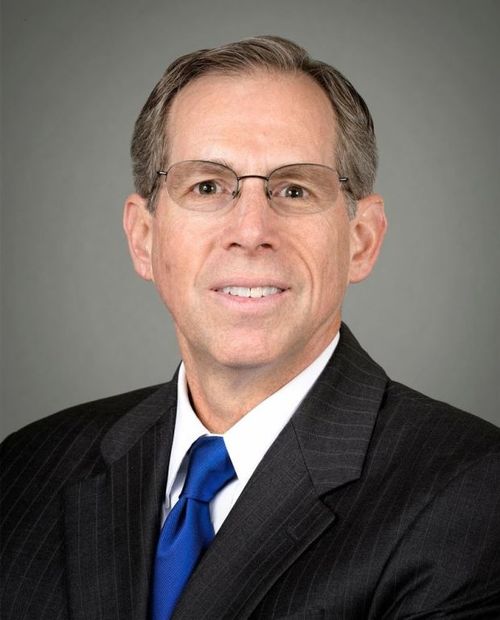 "The journalism industry as a whole struggles with declining credibility and public confidence, but NBC is doing more than its share in the downfall," writes Jeffrey M. McCall, professor of communication at DePauw University, for The Hill. The so-called peacock network "is wobbling after months of self-inflicted blunders."
In an op-ed column, the media studies professor notes the recent ratings struggles of the NBC Nightly News with Lester Holt, the dismissal of Today host Matt Lauer, and the network's $20 million gambit on Megyn Kelly. "And there is more on the list of NBC's questionable practices. NBC News sat on Ronan Farrow's scoop about the sexual assault allegations against Harvey Weinstein, so Farrow put the story in The New Yorker. And Brian Williams, after a suspension, has been rewarded with his own evening show on MSNBC."
According to Dr. McCall, "When prominent news organizations such as NBC stumble like this, public skepticism is enhanced. The narrative grows that the media industry is in disarray."

He observes, "Fox Business Network has now surpassed CNBC in business day-ratings for seven straight quarters, and has shown double-digit audience growth in the last year. There was a time when CNBC's dominance in business news was assumed insurmountable. In the good news-bad news category, MSNBC's ratings fortunes have jumped in the last two years, the channel relishing its role as a leading Trump antagonist. The downside is that this left-leaning image might well be deflecting over to the network big brother, NBC, where viewers are less likely to want such politically charged news content. High-profile news personalities such as Chuck Todd and Andrea Mitchell are seen frequently on both venues, and their commentary perspectives follow them to the big network, where viewers expect more objectivity."
The column concludes, "NBC's corporate parent, Comcast, has plenty of resources available
to assure the legendary network can, indeed, meet the news needs of the nation. Along with the resources, however, it will take determination, leadership and strong news judgment to get there. The nation could really benefit from an NBC that is more like the legendary years, when news served the information needs of a democracy."
You'll find the complete text at the newspaper's website.
Jeff McCall is a 1976 graduate of DePauw, where he was a Rector Scholar and speech (communication) major and worked on student radio station WGRE, which he now serves as faculty adviser. McCall earned a master's degree from the University of Illinois and a Ph.D. from the University of Missouri. He joined the DePauw faculty in 1985 and authored Viewer Discretion Advised: Taking Control of Mass Media Influences.
Regularly quoted in reports on media matters, Dr. McCall was cited over the weekend in an Associated Press report previewing President Donald Trump's announcement of his nominee to replace retiring U.S. Supreme Court Justice Anthony Kennedy. He authored a column for The Hill last week on the media's coverage of President Trump and was quoted in a June 28 Fox News story.
Source: The Hill
Back