Indy Star Ranks Monon Bell as One of State's Top Football Games This Fall
July 11, 2018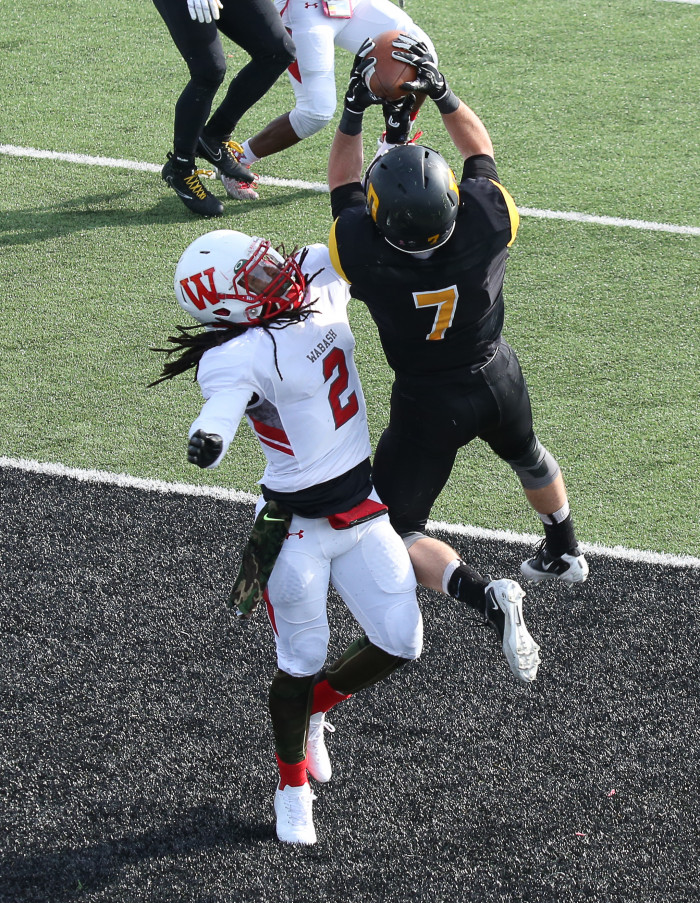 An Indianapolis Star article, "Ranking Indiana's top 50 college football games in 2018," puts the November 10 contest between DePauw University and Wabash College at #8.
"This year's Monon Bell marks the 125th meeting between arch-rivals," Matthew Glenesk writes. "After Wabash's seven-year dominant stretch (2009-15), the game has been more competitive the past two seasons. DePauw won 37-34 in 2016, while the Little Giants reclaimed the Bell with a 22-21 nail-biter last season."
At the top of the piece he points out, "We have four FBS schools here. That gets us to 45 games. To get to 50, we added some enticing matchups from the lower divisions. The criteria for ranking includes anticipated importance of the matchup, competitiveness and entertainment value."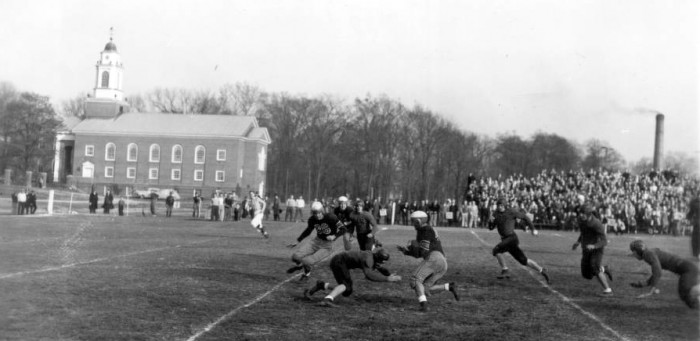 Access the complete story at IndyStar.com.
Last week an Evansville Courier & Press article, "Things every Indiana resident should do before they die," included the Monon Bell Classic. (at left: the 1939 battle for the Bell)
The DePauw-Wabash football rivalry dates back to 1890 and has been televised by ABC, AXS TV/HDNet and ESPN2. The game has been the subject of features in Sports Illustrated and USA Today and on Charles Kuralt's CBS Sunday Morning as well as ESPN's GameDay.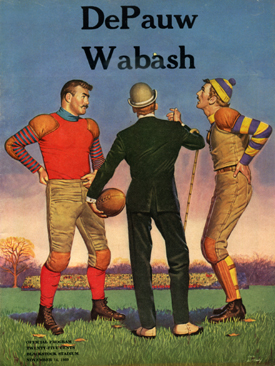 All 124 games to date are commemorated in video vignettes known as "Monon Memories." Created by DePauw's Ken Owen '82, the clips can be found here and on YouTube.
DVDs have been produced for 22 Monon Bell Classics (1977, 1984, 1993, 1994 and 2000-17), some of which remain available here. (at right: cover of 1959 game day program)
The telecast of the 124th Monon Bell Classic, which was produced by Fox Sports Indiana and distributed across the United States last November, was nominated for a regional Emmy® Award.
This year's game will be played in Crawfordsville.
Learn more about the history of the Monon Bell Classic here.
Source: Indianapolis Star
Back