Uncovering History, One Artifact at a Time
July 12, 2018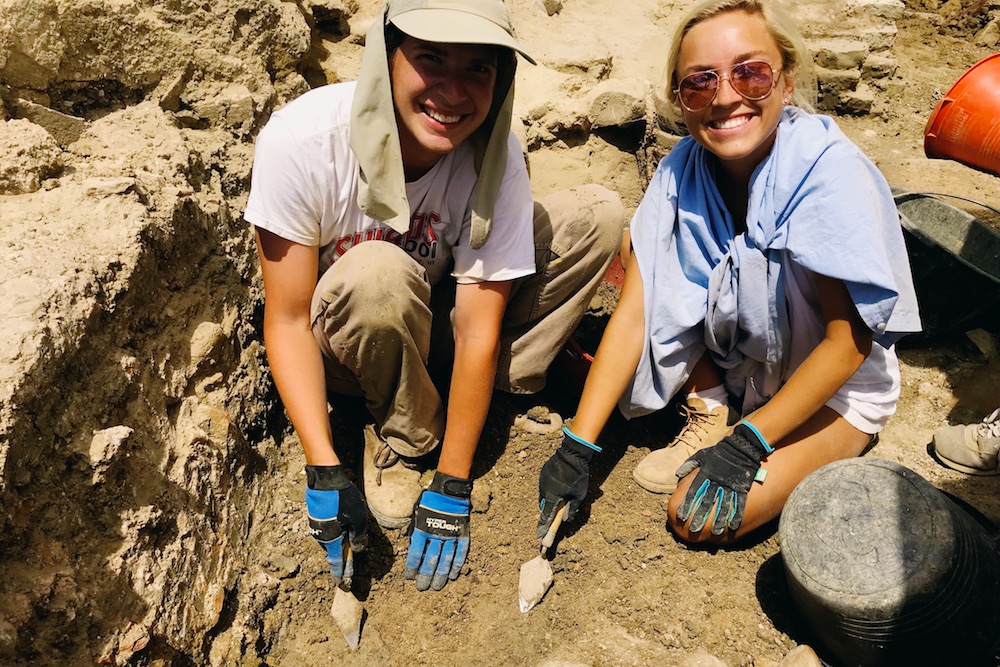 Fragments of a mosaic bathhouse floor and a water jug – pristine except for the point where a probing pick pierced it – are among the artifacts uncovered by a DePauw team this summer at an archaeological dig in central Italy.
For the fourth consecutive year, Rebecca Schindler and Pedar Foss, both professors of classical studies, have led an expedition of students to excavate a Roman villa at Gioiella-Vaiano, a site in the Comune di Castiglione del Lago near Lake Trasimeno. Schindler and Foss, who are married to each other, began working on the dig after meeting Giampiero Bevagna, an instructor at the Umbra Institute, while they were on sabbatical in 2013-14.
On Friday, June 29, the team reached a long-time goal: It hit the subfloor of the bath house, on which the Romans built tiny pillars that held up the mosaic flooring, allowing heated air to be piped between the layers to heat the bath. The team, Schindler says, was surprised to find the intact water jug on the bath house floor.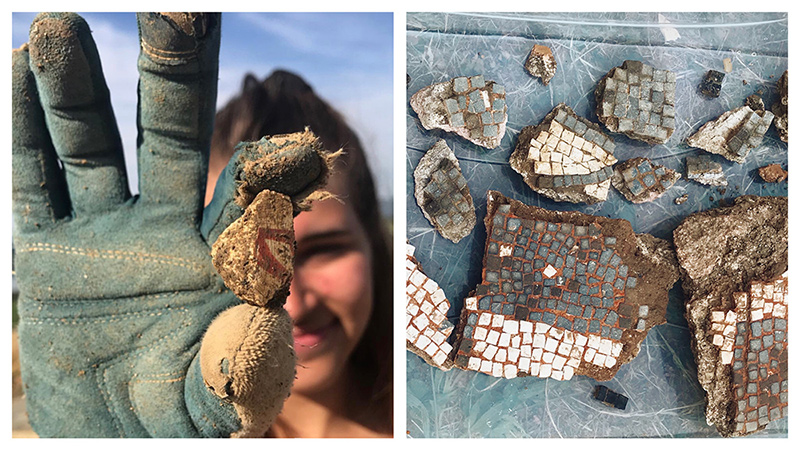 "One of our goals this season was to reach some of the actual Roman floor levels," Schindler wrote in an email. "This means digging through a lot of fill that accumulated from the time the villa was abandoned through the Middle Ages. . .
"Elsewhere on the site we are finding lots and lots of painted wall plaster and we have some walls that we still need to explore."
On July 2 the team wrapped up the excavation of the villa for this season and spent the remainder of their time in Italy inventorying the finds.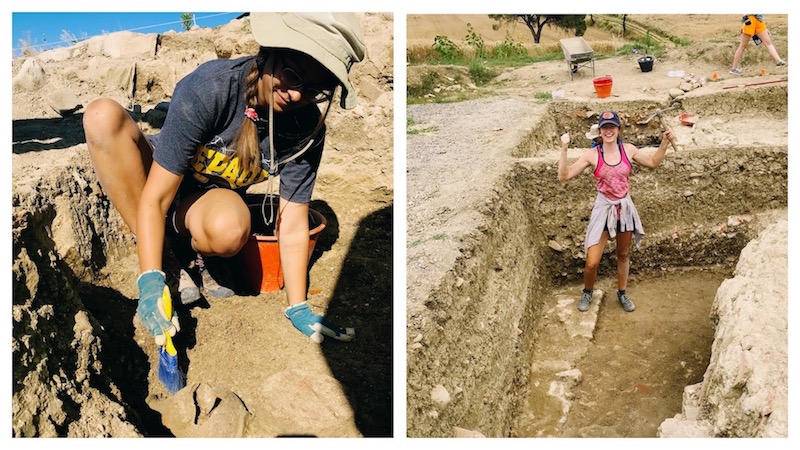 The villa, which dates from the 2nd century BC to the late 3rd century AD, probably began its life as a luxury estate but over time was converted into a large agricultural complex. Schindler says she hopes future excavations turn up a domestic structure, a kitchen, storage areas and a kiln. Previous expeditions found a drainage system, Roman pottery bearing the manufacturer's mark; tiles; part of a volcanic-rock grain grinder; and fragments of windowpane glass.
Artifacts uncovered in the dig ultimately will be displayed in a local museum. The dig has generated local interest, including visits from local residents, a recent story in the newspaper La Nazione and coverage by local television.
Back