"Nico-Team" Seeks Answers in Zebrafish
July 19, 2018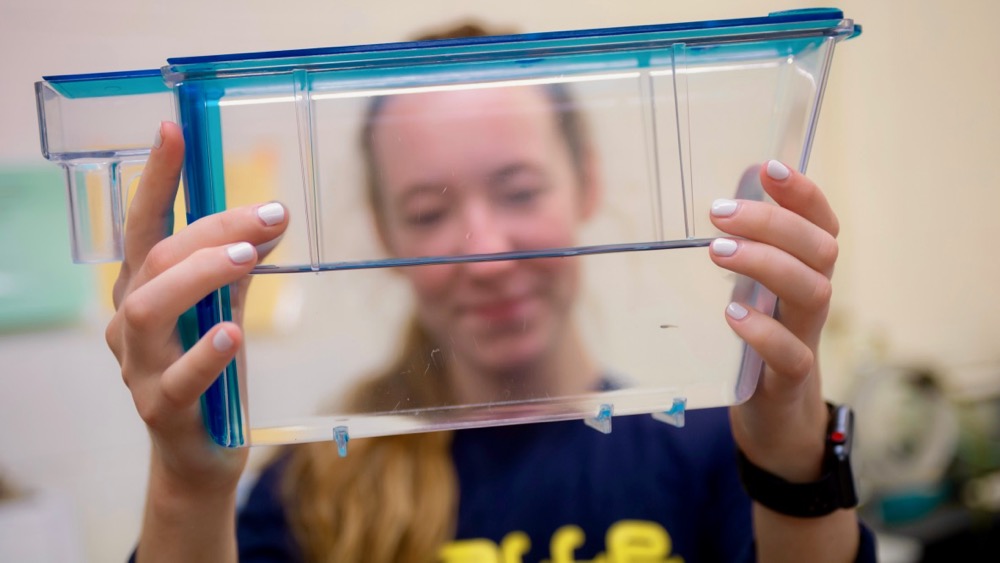 At what age do juvenile zebrafish begin seeking nicotine?
Two rising DePauw juniors are trying to answer that seemingly random question – and their pursuit during a summer research project is not as random as a layperson might think. The answer could someday figure into research into humans' nicotine-seeking behavior.
Believe it or not, zebrafish – which at maturity max out at 2.5 inches and are much, much tinier in the larval and juvenile stages – share 70 percent of their genome with humans.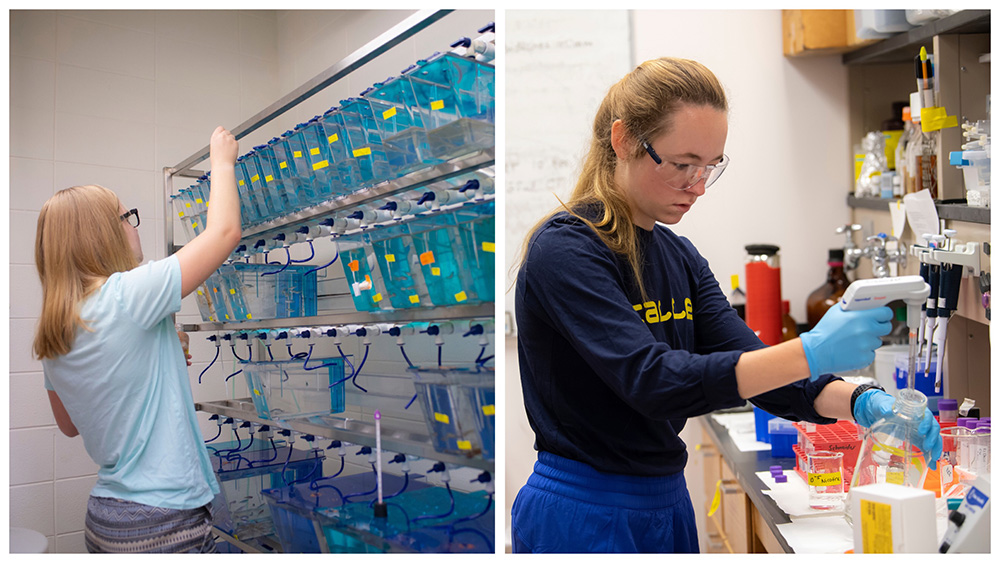 Drew Harris and Anna Pearson, members of the Class of 2020, are working this summer in the lab of biology professor Henning Schneider. Halfway through their 10-week project, the students – dubbed "the nico-team" by Schneider – have concluded that juvenile zebrafish younger than 47 days do not seek nicotine in the same way adult zebrafish do. The students have concluded this by enabling juvenile fish swimming in a maze to access nicotine; recording each fish's behavior for 3.5 hours; and using software to analyze more than 2,000 minutes of recorded activity.
For the second half of the summer, Drew and Anna will test older zebrafish to try to pinpoint the age at which they crave nicotine. They'll also tweak the parameters of their experiments to tease out more information, with the ultimate goal of identifying a chemical that would reduce nicotine-seeking behavior in the fish.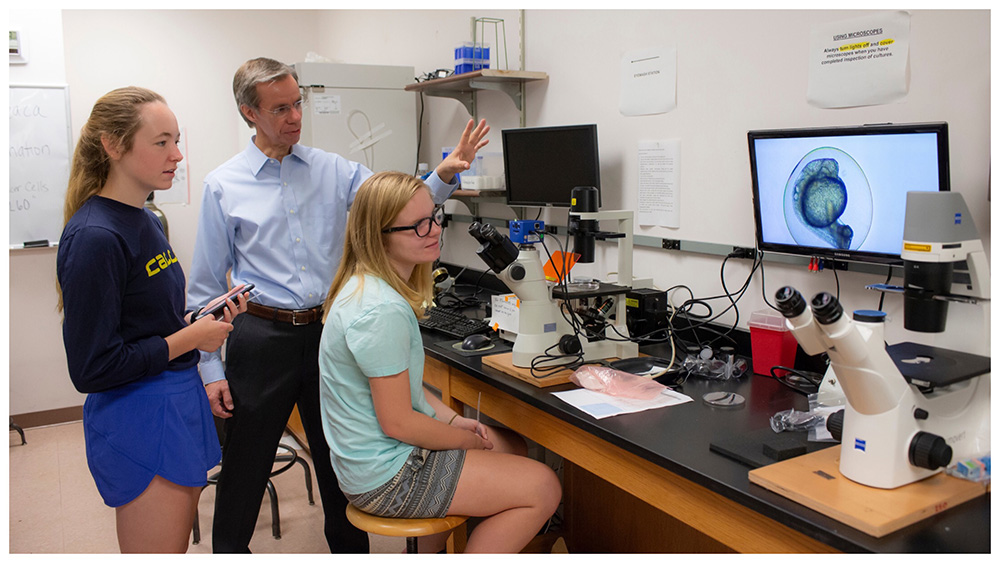 Drew and Anna are the latest of 57 students who have conducted research in Schneider's lab since the professor came to DePauw in 2003. Since 2010, after Schneider spent a sabbatical as a visiting scientist at the Mayo Clinic, the lab has focused on serotonin and nicotine.
Biology is just one of 13 departments and programs engaged in student-faculty collaborative research this summer. Read more at DePauw.edu/SummerResearch.
Back