Central Bank President & CEO David Minton '80 Featured in Newspaper
July 30, 2018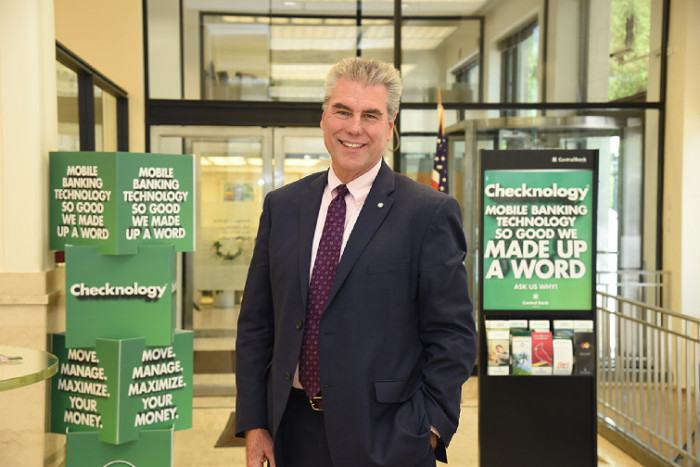 "Adapting to the many factors of banking that don't have to do with finances or numbers is crucial. Culture is a major part of any business," says David P. Minton, president and CEO of Central Bank in Jefferson City, Missouri. "An obstacle that has been both challenging and ultimately rewarding in my career is the understanding of its extreme importance." (photo by Julie Smith/News Tribune)
Profiled in the Jefferson City News Tribune's "Executive Q&A" feature, Minton "spent the early days of his career in real estate and venture capital service, but eventually banking called, writes Philip Joens. "Since taking the helm of Central Bank in 2015, Minton expanded the products offered by Central Bank and has become heavily involved with the Jefferson City Area Chamber of Commerce."
Minton tells the newspaper, "Following college, I worked in both banking and real estate, but eventually decided to pursue banking. I spent the next 18 years with Heartland Bank in St. Louis and its holding company, initially involved in venture capital type investing with financial services businesses. Eventually I became part of the bank's executive management team and ultimately its president and CEO."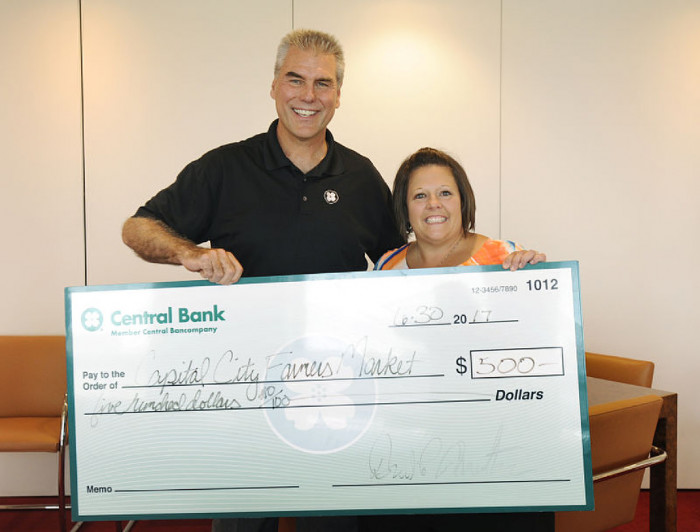 Looking five years ahead, Minton predicts, "Professionally, I see fewer banks, but that smaller number of banks providing a wider array of products and services in new and unique ways. Personally, I see myself having helped Central being one of those fewer banks and having helped developed the new and different things we are doing we are doing in new and different ways."
He is asked to share a tidbit that few people know, and recalls, ""I had a supporting role in my university's production of Romeo and Juliet my senior year in college."
Access the piece by clicking here.
An economics major at DePauw, Minton earned a master's degree from Washington University.
Back