Attorney James Bell '96 Recalls Becoming a US Citizen and the Response of His DePauw Swim Teammates
August 2, 2018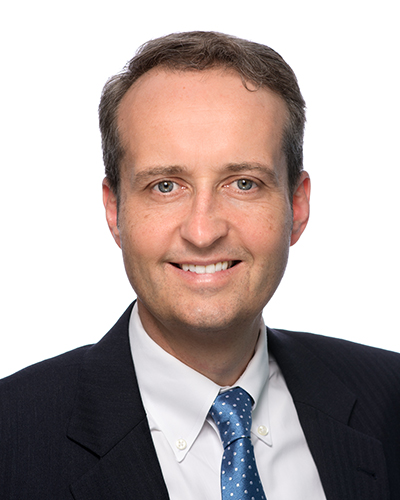 James J. Bell, 2018 president of the Indianapolis Bar Association and 1996 graduate of DePauw University, grew up in Northern Ireland and immigrated to the United States in 1995, in the fall of his senior year. In a column for The Indiana Lawyer, Bell recounts a trip to Atlanta, where he was sworn-in as an American citizen, and expresses regret for not fully embracing the moment.
"I hadn't taken a second to think about what my parents had sacrificed or who they left behind to come to this country," offers Bell, an attorney at Paganelli Law Group in Indianapolis. "I failed to give a single thought as to what it might have been like for me to grow up in Northern Ireland in the 1970s during the Troubles. While becoming an American citizen was a big achievement for me, I hadn't worked for it. It was handed to me, and I didn't stop to thank a single person."
He continues,. "When I arrived in Greencastle later that day, I ran to the Lilly Center because I was late for swim practice and I thought Coach [Adam] Cohen would be more than irritated. You see, swimming is a self-inflicted punishment with no ball or strategy to keep things interesting. The only thing a swimmer feels is pain, and Coach wanted us to experience this pain as an entire team. Because I was late, I made the strategic decision to run on deck in street clothes to ring the bell that I was there earlier than I would have been if I had taken the four minutes to change.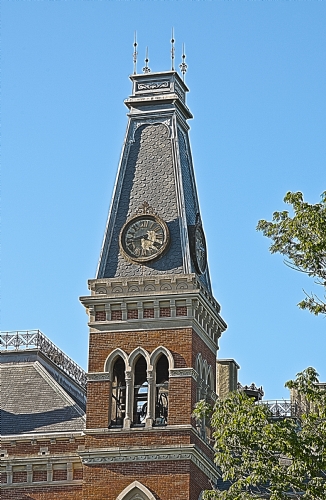 When I arrived on deck, Coach did two things I had never seen before: 1) he acted somewhat happy to see me and 2) he stopped practice to do something other than yell at us. When he stopped practice, he ordered 26 soaking wet men to 'welcome the USA's newest citizen.' My teammates then gave me a round of applause and then one by one turned to the flag by the scoreboard and sang The Star Spangled Banner in my honor."
As Bell recalls, "although these guys acted like they were joking, they sang every word with their right hands over their hearts and they did it in the freezing cold. Deep down, I believe they were serious because they knew that my becoming a citizen was a big deal. I had failed to appreciate the magnitude of the moment. The DePauw swim team had not.
"Coach gave me the practice off and I sat next to him on a bench while the team swam the remaining sets. I told him about the trip, showed him my new Certificate of Naturalization and my form letter from President Clinton in which he addressed me as a 'Fellow American.' Twenty-three years later, I'm an attorney who will never take being a citizen for granted. I know what it means to be an American and what it means to enjoy the protections of our laws.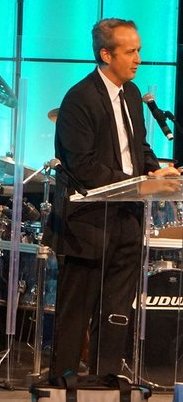 As all attorneys know, these protections are not 'self-executing.' Our country expects our profession to make sure that these protections are recognized. I am proud to be part of the IndyBar, which is full people of substance who, on a daily basis, make certain that our legal protections are 'executed.'"
Access the complete essay -- "Singing Speedo-Men, the Protection of Our Laws and that Lee Greenwood Song" -- here.
Bell is a former state court major felony public defender and serves on the board of directors of Indiana Federal Community Defenders. He has also been an adjunct professor at the Indiana University Robert H. McKinney School of Law, where he earned his law degree.
Bell was an economics and English (writing) double major and Latin minor at DePauw.
Back