Prof. Jeff McCall '76 Offers Analysis of New Study on Trust in Broadcast News
August 1, 2018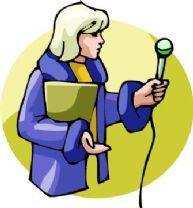 The BBC (British Broadcasting Corporation) is the "most trusted" outlet for news in the United States, according to a Research Intelligencer by Brand Keys survey. The firm surveyed 4,012 viewers who rated broadcast and cable brands that they watch more than three times per week "to determine how much trust those brands engendered."
"A key to this study is that it assesses viewers who watch a channel three-plus times a week," Jeffrey M. McCall, professor of communication at DePauw University, tells Fox News, which is second in the report. "Thus, unlike some studies, it gets input from people who actually watch and know something about the channel they are rating. Some studies of media credibility have respondents assessing channels they don't watch and of which they have little real experience."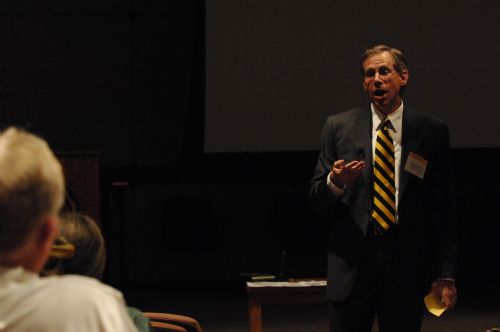 The DePauw media studies professor adds, "My guess is that many right-leaning people don't trust MSNBC, but never watch it. And the same is likely true for left-leaning news consumers who don't trust Fox News, but have seldom, if ever, watch it to know one way or the other."
BBC was trusted by 90% of respondents to the survey. Fox came in with 87 percent, PBS was third with 86 percent, followed by Bloomberg and MSNBC.
The Hill notes, "Respondents in the new study were also asked about President Trump, who has frequently criticized negative coverage as 'fake news,' with just 29 percent rating him trustworthy."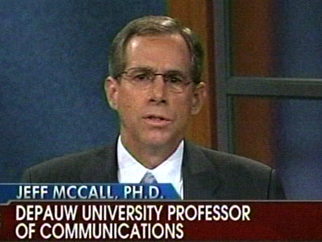 Jeff McCall is a 1976 graduate of DePauw, where he was a Rector Scholar and speech (communication) major and worked on student radio station WGRE, which he now serves as faculty adviser. McCall earned a master's degree from the University of Illinois and a Ph.D. from the University of Missouri. He joined the DePauw faculty in 1985.
Regularly cited in reports on media matters, Professor McCall wrote an op-ed column for The Hill on the president's relationship with the press. He was quoted in a recent Associated Press story and was included in a Washington Post article on President Trump's relationship with Fox News.
Back