Explore the Art of Keith Allyn Spencer, Oct. 25 - Dec. 9, at Peeler Center
October 4, 2018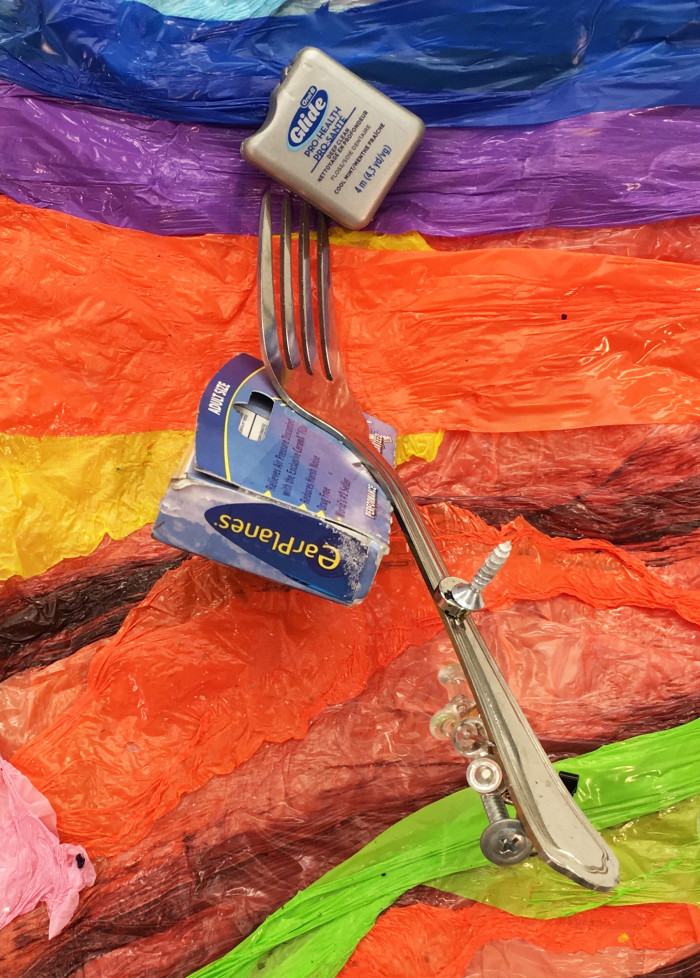 The paintings of Keith Allyn Spencer will be exhibited at DePauw University's Richard E. Peeler Art Center October 25 through December 9. (top image: Fist Pump, plastic party acrylic paint with plastic party table covers and plastic party painting tops, 1981)
Spencer explores painting expansively: party table covers, fabric softener sheets, clay hardened by heat, fast-drying paint made of pigment suspended in acrylic polymer emulsion, and junk drawer items rendezvous. Spencer's works catalyze ways to meander, poke around, test, & trespass. His solo exhibition at the Peeler Art Center Galleries is his first at DePauw.
The artist was born and raised in the American desert Southwest border region. Spencer currently resides in Granville, Ohio. He received his B.F.A. from the University of Texas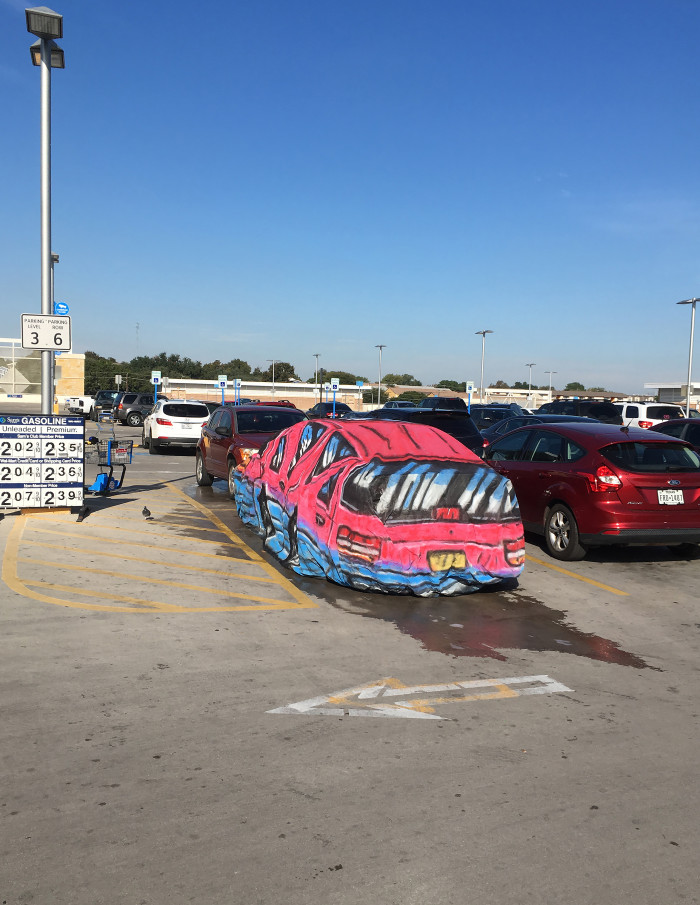 at El Paso and an M.F.A. in painting from the Rhode Island School of Design . His work has recently been exhibited at Skylab Gallery (Columbus), Present Company (New York City), New Galerie at Yves Klein Archives (Paris), Simon Oldfield Gallery (London), and BigMedium (Austin). Recent solo shows include Ditch Projects (Oregon), The Composing Rooms (Berlin), and Welcome Screen (London), Juicys Gallery (NYC). (at left: Find the 2 and You Will Be Kissed Tomorrow)
Support for this exhibition is provided by the Efroymson Family Fund.
The galleries at the Richard E. Peeler Art Center are open Monday-through-Friday from 10 a.m. – 4 p.m.; Saturday 11 a.m. - 5 p.m.; and Sunday 1 – 5 p.m., and are closed during University breaks and holidays. Please visit our website for more information about special events associated with this exhibition.
Back