"Foundational Principle" of Free Expression "Is on the Verge of Unraveling," Writes Prof. Jeff McCall '76 in The Hill
August 16, 2018

"The nation's commitment to the principle of free expression," according to Jeffrey M. McCall, "is today on the verge of unraveling, as too many Americans seek to shut up the people and stifle the ideas that don't suit them. Such antagonism to respecting free expression rights of fellow citizens explains the uncivil and polarized tone that dominates the nation's public sphere."
In a column for The Hill, McCall, professor of communication at DePauw University, offers, "Free expression is a foundational principle of the human condition. The notion took root in what America's constitutional framers crafted as the First Amendment. The idea has always been controversial and difficult to define. It has forced the nation over the years to seek a functional interdependence that allows for people to speak and ideas to circulate without government interference. This guiding principle has served the nation well for over two hundred years."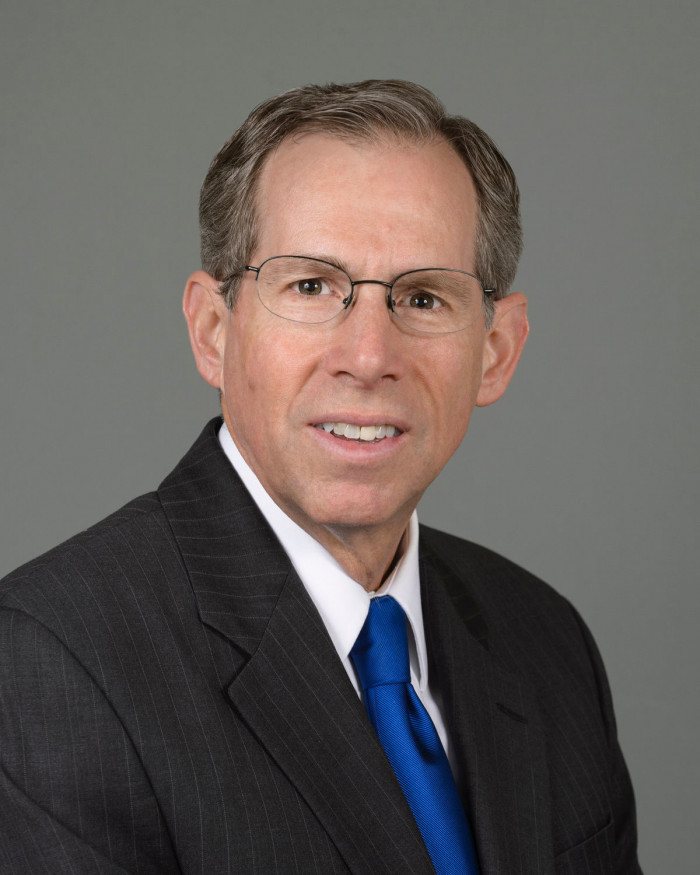 The professor points to a new survey that finds that one in four Americans think the First Amendment "goes too far in the rights it guarantees," while 40% of those polled could not name a single freedom guaranteed in the First Amendment. Half of those surveyed think the government should require that objectionable content be removed by social media companies. Another poll found t5hat 26% of respondents agree that the president "should have the authority to close news outlets engaged in bad behavior."
"Americans who have so little awareness of the First Amendment are unlikely to live out its promise and see its value to a self-governing and civil society," Dr. McCall states.
He worries that "the big tech companies have the cover of broad public support as they venture into the dangerous territory of self-righteously deciding what content is allowed in the digital sphere. These social media platforms positioned themselves for years as creating arenas for unfettered public dialogue. Now, however, these tech giants are caving to public pressure and have anointed themselves as referees of civility, fairness and truth," a slippery slope, in McCall's view.
He concludes, "Free expression in a society has its warts, no doubt. Crazy, fake and even offensive content is allowed to circulate freely. It is a dangerous tradeoff, however, to discard this broad principle of human freedom because of the circumstance of an Alex Jones or any other speaker with whom loud segments of society might disagree. Societies that abandon the principle of free expression in response to contemporary pressures or for expedience soon find that other human rights also head down the drain."
You'll find the complete essay at the newspaper's website.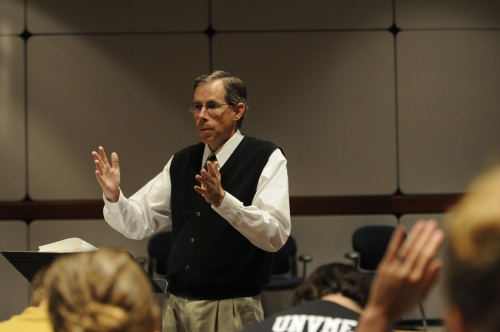 Jeff McCall is a 1976 graduate of DePauw, where he was a Rector Scholar and speech (communication) major and worked on student radio station WGRE, which he now serves as faculty adviser. McCall earned a master's degree from the University of Illinois and a Ph.D. from the University of Missouri. He joined the DePauw faculty in 1985 and is the author of Viewer Discretion Advised: Taking Control of Mass Media Influences.
Regularly cited in reports on media matters, Professor McCall talked with Southern California's KPCC-FM last week about free speech issues. He recently talked with Fox News about a survey gauging trust in broadcast news outlets and was included in a Washington Post article on President Trump's relationship with Fox News.
Source: The Hill
Back