Karen Mullins '03 Leading Chamber of Commerce in Marion, Illinois
August 16, 2018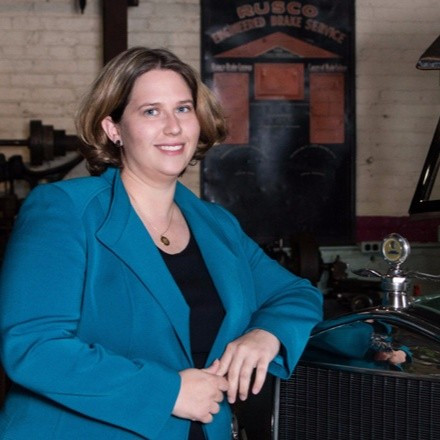 Karen Mullins, a 2003 graduate of DePauw University, is the new executive director of the Marion, Illinois Chamber of Commerce. She spent the past three years in the same role leading the Benton/West City Area Chamber in Benton, Illinois.
A story in the Marion Republican reports, "Mullins noted that the chamber will host a legislative summit in late August and will partner with other regional chambers for the 'Shop Southern Illinois' program, geared to promote locally based shopping during the holiday season."
"I am very thankful for my time with the Benton/West City Chamber," Mullins tells the newspaper. "I will miss the members that I have gotten to know over the past three years. I look forward to working with the new director on regional chamber project that will help businesses across the area."
An art history major and Information Technology Associate at DePauw, Mullins earned a master's degree in museum studies from Indiana University - Purdue University at Indianapolis (IUPUI).

The article is available at the newspaper's website.
In 2006, Mullins received an Award of Merit from the Indianapolis Chapter of the International Association of Business Communicators (IABC). Read more here.
Back