TV Station Features HS Football Coach Rob Doyle '82
August 10, 2018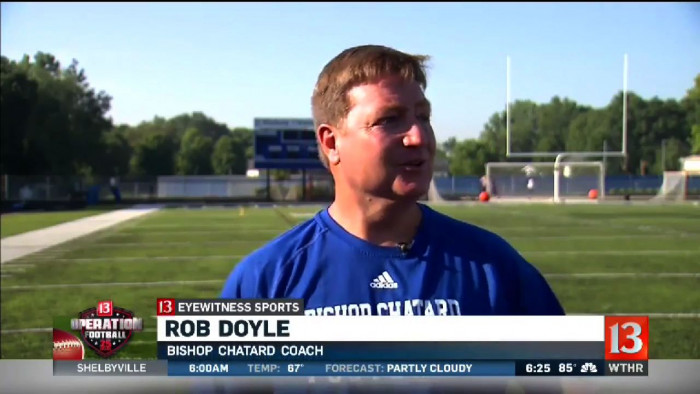 "It's gonna be awesome," says Rob Doyle, head football coach at Bishop Chatard High School in Indianapolis, as his team prepares for a new season with a special twist. Doyle, a 1982 graduate of DePauw University, was featured in a story on NBC affiliate WTHR-TV this evening.
As the Trojans begin working toward their 14th state championship, for the first time in the program's history they'll be playing home games. Chatard's new football field will be christened next Friday night, the season opener for the team.
"We have these t-shirts, they're fun,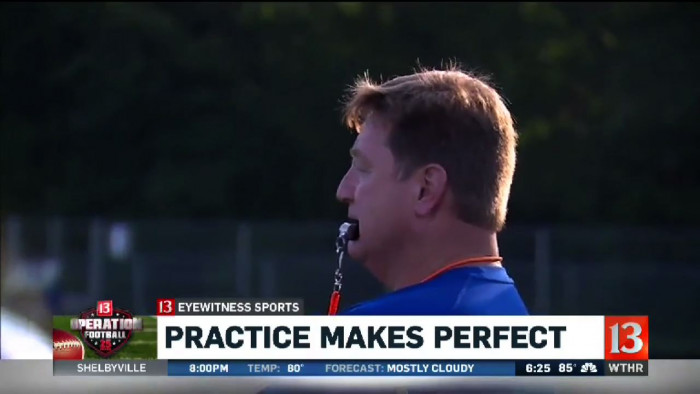 they say 'undefeated at home since 1961.' Hopefully we'll still be undefeated at home, but we'll actually have to win it," Doyle jokes.
Doyle, who was a standout at quarterback for DePauw, is a partner in the Indianapolis law firm of Due Doyle Fanning & Alderfer. Last year he took on the additional responsibilities of serving as head coach, as detailed in Indiana Lawyer.
The report by Taylor Tannebaum is available at the television station's website and is embedded below.
A political science major at DePauw, Robert J. Doyle started at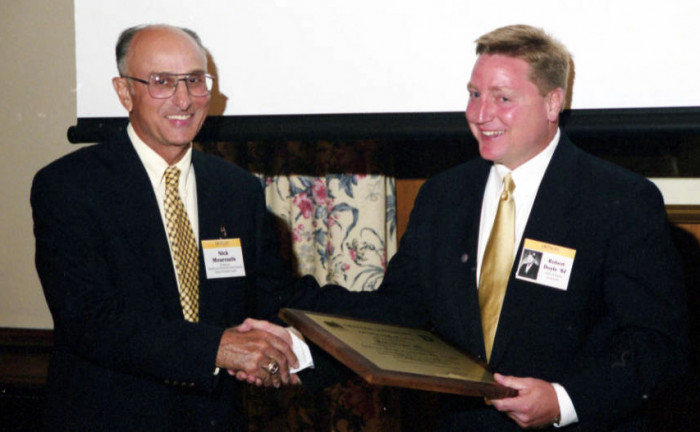 quarterback for three seasons and broke Tiger season marks in attempts, completions, yards passing and touchdown passes, and twice tied the school record of four TD passes in one game. His senior season, Doyle led his team to a 9-1 record and a #9 ranking in the final NCAA Division III poll.
Doyle was inducted into the DePauw Athletic Hall of Fame in 1999; the 1981 team was inducted in 2016. (at right: Doyle and his head coach, Nick Mourouzis, at Doyle's 1999 Hall of Fame induction)
Source: WTHR (NBC)/Indianapolis
Back