Report: Student Debt Among DePauw Graduates Second-Lowest Among All Indiana Colleges, Well Below National Average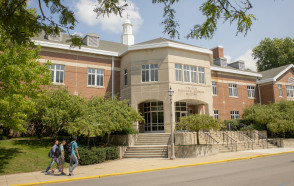 August 23, 2018
A national analysis of more than 1,000 colleges and universities finds that the average student loan debt load of DePauw University students is the second-lowest in Indiana and well below the national averages.
LendEDU found that nationally, the average borrower in the class of 2017 graduated $28,288 in debt, an increase of $313 from the 2016 graduating class. Among private school graduates, the national average was $31,665; for public institutions it was $26,846.
Across the United States, about 58% of graduates from the Class of 2017 at non-profit four-year public and private colleges had student loan debt.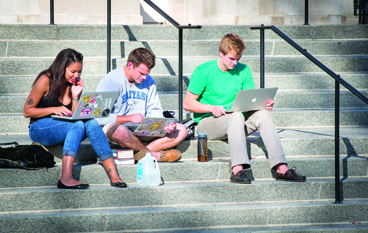 The report finds DePauw graduates -- at $23,635 -- averaging the second-lowest debt in Indiana. Only Indiana University East ($22,392) was lower. Among 33 Indiana colleges, Rose-Hulman Institute of Technology graduates had the highest debt load ($45,345), followed by Indiana Tech and Butler University. The statewide average was $29,405.
A story in the Cincinnati Enquirer notes, "Schools in Ohio, Kentucky or Indiana all sit in the middle of the pack when it comes to average debt with students who borrow owing between $28,000 and $30,000. Kentucky ranked 25th, the least average debt among the three states. Indiana ranked 31. Ohio ranked 35."
A detailed look at the report is available by clicking here.
Money magazine's new list of "Best Small Colleges" has DePauw
University as #30 in the United States and, with Minnesota's Saint Johns University and the College of Saint Benedict, one of only three institutions in the Midwest in the top thirty. Read more here.
Forbes lists DePauw among the "Top 25 Colleges in the Middle of the Country."
Earlier this month, Condé Nast Traveler listed DePauw as one of "The 50 Most Beautiful College Campuses in America." DePauw is one of three Indiana colleges on the list, joining Indiana University and the University of Notre Dame.
Source: Cincinnati Enquirer
Back