Tigers Bring "Star Power" to New Football Season: Indianapolis Star
August 25, 2018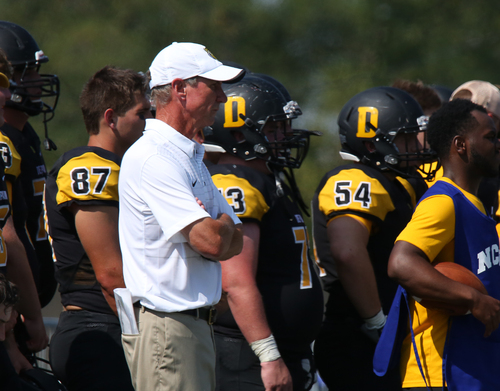 "Bill Lynch's squad returns the star power it needs to contend with Wittenberg for a conference title," notes the Indianapolis Star in a preview of the college football season. Jordan Duskey writes that DePauw University's "team could see a number of first team all-conference players and a run at an undefeated regular season, if it can defeat Wittenberg and Wabash. Don't be surprised if Lynch records his first nine or 10-win season as a head coach."
The newspaper points out that the Tigers are coming off an 8-2 campaign and that Lynch has logged a 43-17 record in six years at DePauw. The Tiger's key returning players are listed as: LB Matt Crupi (85 tackles, 8.5 tackles for loss); LB Chandler Nicholson (51 tackles, four interceptions); QB Matt Labus (1,163 yards passing, 14 touchdowns); WR Andy Hunt (878 receiving yards, 12 touchdowns).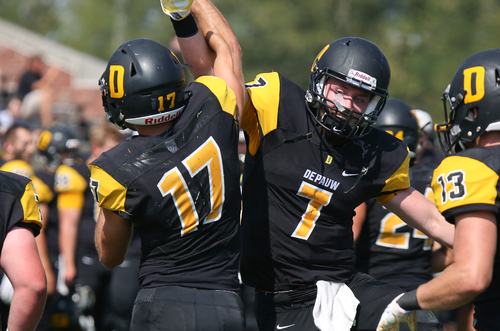 The piece also cites Jeff Voris '90, head football coach at Butler University.
DePauw opens its season two weeks from today when it hosts Iowa's Central College at Blackstock Stadium. The team has a scrimmage with Franklin College this afternoon.
Access the item at IndyStar.com.
For the latest, visit the official online page of the DePauw football program.
Back