Megan Glover '04 & the Firm She Founded, 120WaterAudit, Get a Boost from Steve Case and 'Rise of the Rest'
August 28, 2018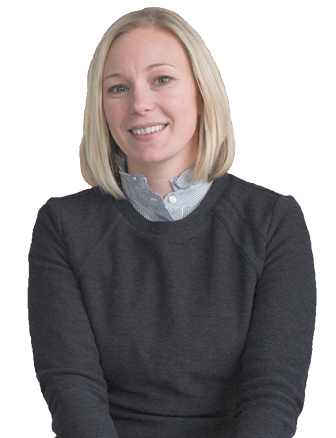 "After winning the pitch contest, doors that we didn't even know existed opened for us," says Megan Glover, the founder & CEO of 120WaterAudit and 2004 graduate of DePauw University. As an Indianapolis Business Journal story reports, Glover's company was one of three Indiana companies to receive funding from Rise of the Rest, a venture capital group led by former AOL CEO Steve Case.
Case brought his bus tour to Indianapolis and awarded Glover's Zionsville-based company $100,000 in the "hyper-competitive pitch contest." Two other local firms have since received funding.
IBJ notes in a sidebar, "It's a rarity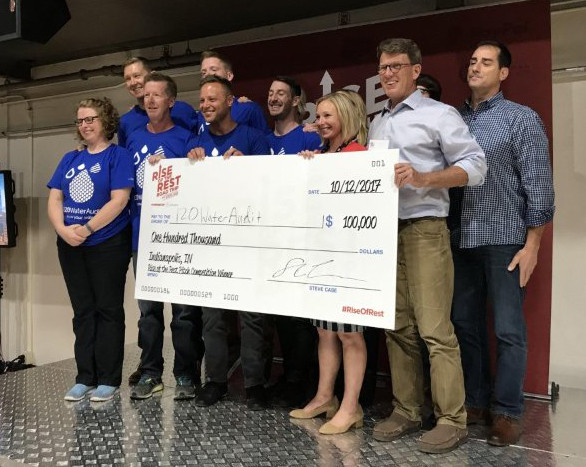 for the high-profile fund to make that many investments in one region."
According to Glover, "There have been handfuls upon handfuls of benefits from the Rise of the Rest visit. After our ROTR pitch win, the acceleration of seed funding was absolutely incredible."
Anthony Schoettle writes, "The impact of its affiliation with Rise of the Rest was immediate for 120WaterAudit, a cloud-based software and managed services firm that helps customers plan, manage and execute water-quality programs at their point of use. The startup's technology, kits and services help government agencies, public water systems and facilities comply with current and emerging regulations. Before the October Rise of the Rest pitch, 120WaterAudit had raised a total of $250,000 -- mostly from friends, family and the founders' own pockets. Within two months, the 18-employee company plans to announce a $2 million round of funding."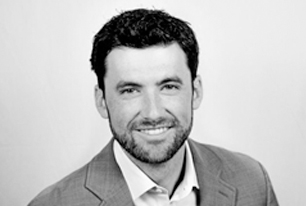 The more than 150 local companies that presented pitches to Rise of the Rest was a record high and about double the usual number. The group has visited 32 cities since 2004.
"We set the goal of this being the best tour stop they ever had," says Mike Langellier, president and chief executive officer of Techpoint and 2004 graduate of DePauw. "We felt it would be eye-opening."
Access the complete text at the publication's website.
Megan Casey Glover, who majored in communication at DePauw, is among the Indianapolis Business Journal's "Forty Under 40" for 2018. Read more here.
Back