Katie Childs is DePauw's Coordinator of Sexual Assault and Interpersonal Violence Prevention and Education
August 30, 2018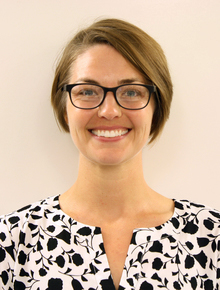 Katie Childs has joined the DePauw University staff as coordinator of sexual assault and interpersonal violence prevention and education. She comes to DePauw from the Brown School at Washington University in St. Louis, where she earned Master of Social Work and Master of Public Health degrees while serving as a teaching assistant for a sexual health education course.
"We're delighted to welcome Katie to DePauw," said Renee Madison '95, senior advisor to the president for diversity and compliance and DePauw's Title IX Coordinator. "She has created curriculum to specialize in sexual health and education, been active in promoting inclusive and affirmative anti-violence campaigns, and helped to develop sexuality education seminars for undergraduates. We believe this position will provide education and training that will encourage a positive campus culture that enhances and supports a culture of consent and healthy relationships."
"Shifting campus culture around sexuality is our collective responsibility," stated Childs.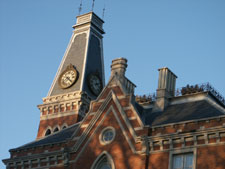 "It's important to support each other as we examine internalized messages, unlearn what is not helpful, and actively foster a safe, affirming, and inclusive campus. I'm excited for many opportunities to collaborate with members of the DePauw community in this important work."
Childs has previously worked with East St. Louis schools and A Woman's Touch Sexuality Resource Center in Madison, Wisconsin. She earned her bachelor's degree from Saint Louis University..
Back