Bill Lynch Discusses Maryland's Interim Head Football Coach, Matt Canada, with the Baltimore Sun
August 31, 2018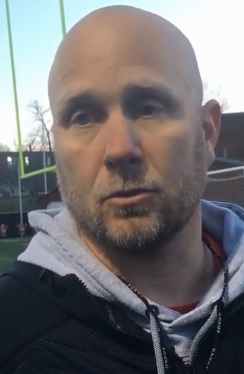 Recalling the illness and subsequent death of his good friend, former Indiana University head football coach Terry Hoeppner, Bill Lynch says, "You have a bunch of wounded kids." An article in the Baltimore Sun examines Matt Canada, interim head coach at the University of Maryland, who was an assistant under Hoeppner and then Lynch, and "understands the task of helping a team get through the emotional struggle of offensive lineman Jordan McNair's death from heatstroke," writes Don Markus.
"Canada, 46, has been part of one staff at Northern Illinois that had to prepare a team for a season while mourning the death of a player, and part of another staff at Indiana that had its head coach diagnosed with and eventually succumb to cancer." (at right: Canada; Lynch is pictured below left)
Later the piece notes, "Bill Lynch, who like Canada had coached under Bill Mallory at Indiana in the 1990s, was head coach at Butler, Ball State and Division III DePauw before joining Hoeppner in Bloomington, Ind. The first year, in 2005, the Hoosiers started 4-1 before losing their last six games. Hoeppner was diagnosed with brain cancer after the season. Surgery in September 2006 caused him to miss two games, with Lynch taking over in an interim role and Canada calling plays. Hoeppner was scheduled to take medical leave for the 2007 season, but died in June."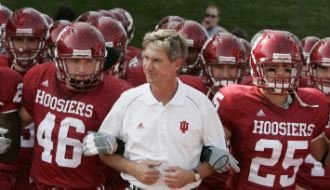 Lynch says, "Following Terry was difficult, but we were all following him together -- the staff. We really stuck together and relied on one another. I had been the (offensive) coordinator, but I knew there was so much going on I couldn't do both."
Canada will retain his role as offensive coordinator as he leads Maryland from the sidelines. "It's very doable," Lynch tells the newspaper. "All the years I was at Butler and Ball State, I was the head coach and play caller. I don't think it's that uncommon. The one thing, he's a great play caller. He's a real smart guy. He's very creative. He really had good ideas, really sound ideas. ...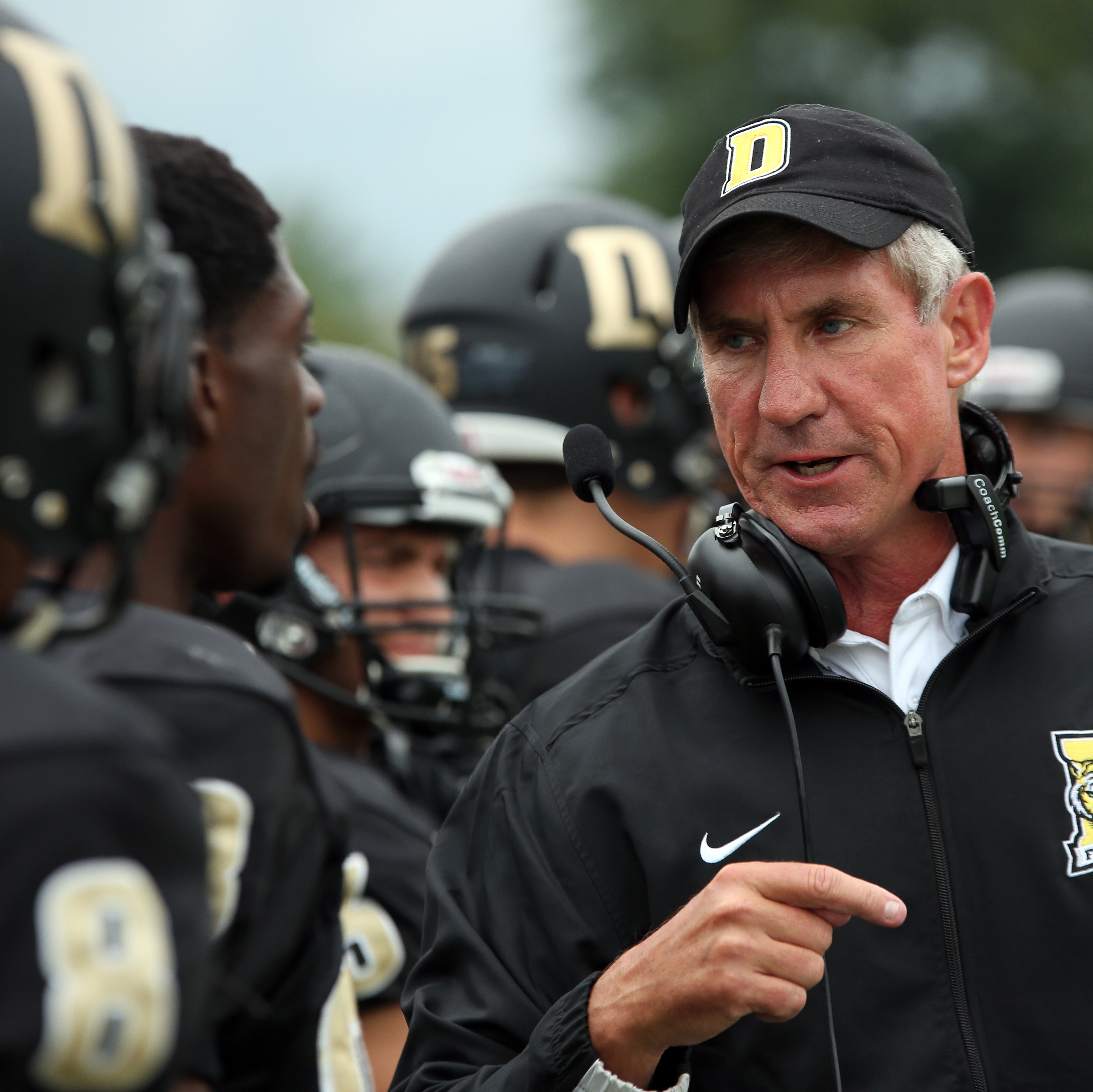 He really is in tune and he's got a good feel for what defenses are doing and he's confident."
Access the story at the website of the Miami Herald.
Lynch, a head football coach at three different NCAA levels and a collegiate coach for 33 years, returned to DePauw in 2013 after four seasons at the helm of Indiana's Big Ten program. He has a 43-17 record at DePauw and is 135-112-3 overall. Coach Lynch was inducted into the Butler University Athletic Hall of Fame in 2000 and the Indiana Football Hall of Fame four years later. He was featured in a December 2007 New York Times article.
The 2018 DePauw football season begins next Saturday when the Tigers host Central College of Iowa. Learn more about the upcoming campaign here.
Back