Meet Katie Childs
September 4, 2018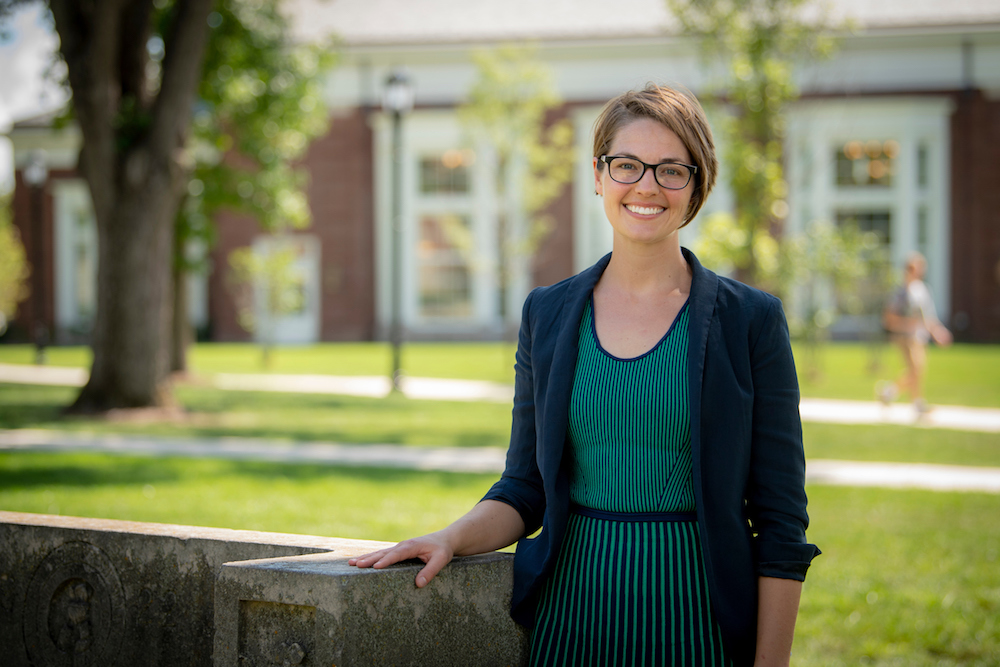 Taking a holistic approach to talking about sexuality is what Katie Childs plans to do at DePauw University as coordinator of sexual assault and interpersonal violence prevention and education and newest member of the Title IX office.
"This position, which focuses on sexual health, sex education and sexual assault prevention, is more than providing a program or even a week or month of programming," she says. "It's about making every student on campus feel valued and respected in order to have experiences in and out of the classroom that help prepare them for a life of continued success."
We often talk about sexuality when bad things happen. "It's my hope that we can expand that conversation to talk about sexuality as a positive part of people's lives and have more open conversations about it," she says.
Renee Madison, senior adviser to the president for diversity and compliance, says the goal is to create a "culture of consent" at DePauw.
Childs has learned from talking to faculty, staff and students that there is a lot of excitement for new programming and new possibilities. "My perception is that the campus community is excited for the opportunity to make a culture change. It's hard work and takes time, but it's certainly more effective when people are excited to do it."
She recently completed a dual master's program in social work and public health with a focus on sexual health from the Brown School at Washington University in St. Louis.
Back