Political Parties Contribute to Healthy "Democratic Dialogue," Opines Lee Hamilton '52
September 10, 2018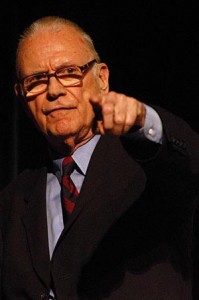 "For well over 165 years, they have played a key role in our representative government," writes Lee H. Hamilton of political parties. "They are the best stage I know for broad economic, political, and social change. It's hard for me to imagine a democracy without them."
In a newspaper column, Hamilton, a former congressman and 1952 graduate of DePauw University, argues that America's two political parties "accommodate different interests, opinions, and views. Our system does not have enough consensus-building mechanisms; the parties are crucial to this. Strong political parties that can unite groups with different interests have been a source of powerful change in our history."
The Democrat who represented southern Indiana for 34 years on Capitol Hill observes that "legislation passed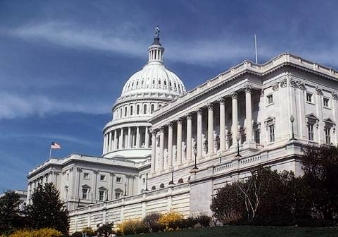 on a party line vote rarely stands the test of time. To work properly, our system needs a broader consensus -- and party-line votes do not provide it. The really effective legislation in our history -- Social Security and Medicare, for instance -- was passed with solid, bipartisan support."
Hamilton states, "I am a member of a party, and have certainly been disappointed in its performance on occasion. Yet I've never felt that my disappointment was grounds for abandoning the party. Nor, on the other hand, have I ever felt that my loyalty was grounds for despising the other party. I cringe when I hear a member of either party express hatred or accuse the other party of disloyalty. Both parties are patriotic, both want the best for their country -- even if they have different ideas about what 'best' means. That's part of the democratic dialogue, after all.
"That's why I also get uncomfortable with unswerving loyalty to any political party. I think political parties have to earn our loyalty by their performance. And in particular, by their ability to move the nation forward legislatively."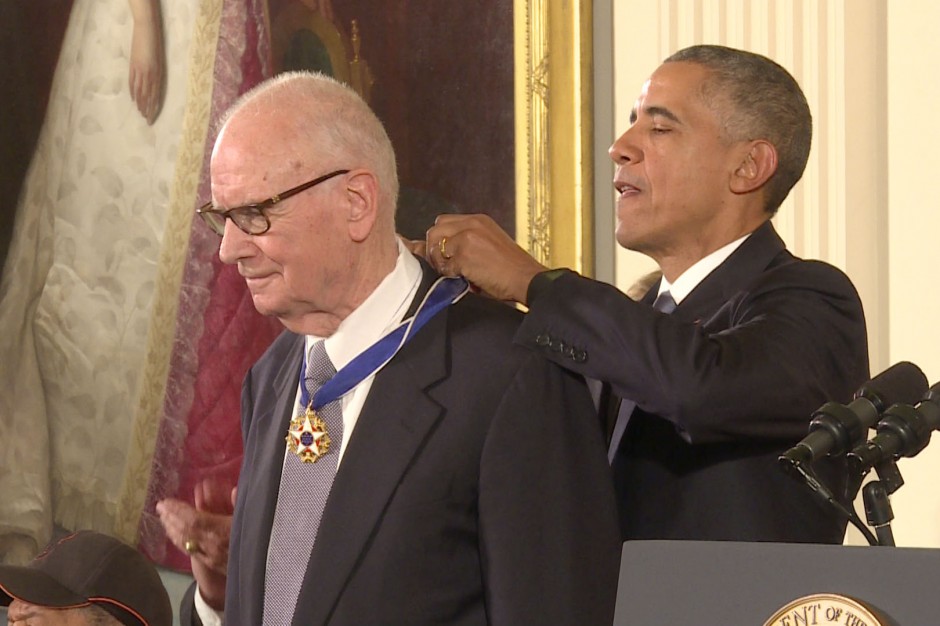 You'll find the complete column at the website of the Bureau County Republican of Princeton, Illinois.
A history major and basketball standout at DePauw, Hamilton was awarded the Presidential Medal of Freedom in 2015. He was inducted into the Capital One Academic All-America® Hall of Fame and has also received the Churchill Award for Statesmanship, the Eisenhower Medal for exceptional leadership, the Distinguished Service Award from the U.S. Association of Former Members of Congress, and the Franklin and Eleanor Roosevelt Institute Freedom From Fear Award, among many other honors. He's also a member of the Indiana Basketball Hall of Fame and DePauw's Athletic Hall of Fame.
Since retiring from Congress, he's served on a number of government panels, including vice chair of the 9/11 Commission.
Congressman Hamilton has been a frequent visitor to his alma mater over the years. In February he joined former U.S. Senator Richard G. Lugar at DePauw to discuss the lack of civility in modern politics. Hamilton delivered an Ubben Lecture on March 15, 2011 as well as his alma mater's commencement addresses in 1971 and 1998.
Back