Tyler Perfitt '13 Awarded American Heart Association Predoctoral Fellowship
October 14, 2018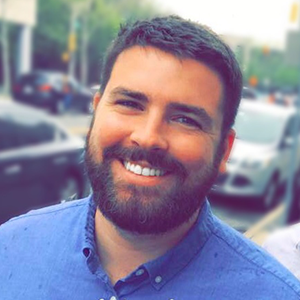 Tyler Perfitt, a 2013 DePauw University graduate and now in graduate school at Vanderbilt University, is the recipient of a predoctoral fellowship from the American Heart Association. The award of $26,844 will support his project, "Interaction between neuronal CaMKII and Shank3 regulate anti-ischemic CREB signaling."
AHA's awards are designed to "enhance the integrated research and clinical training of promising students who are matriculated in pre-doctoral or clinical health professional degree training programs and who intend careers as scientists, physician-scientists or other clinician-scientists, or related careers aimed at improving global cardiovascular health."
Access a list of recipients and their projects here.
Perfitt is a Ph.D. candidate in molecular physiology and biophysics, specializing in synaptic physiology, cell signaling, and biochemistry. He majored in biology and Spanish at DePauw and was an interviewer for the Office of Admissions and a member of the men's swimming and diving team.
Back